As Wesfarmers prepares for its first Easter in the UK, we head Down Under to see what Homebase's new owner will bring to the DIY market here.
DIY retailers are keeping their fingers crossed for bumper Easter trading but for Homebase's new Australian owner Wesfarmers, this weekend will give invaluable insight into the UK market it is trying to crack.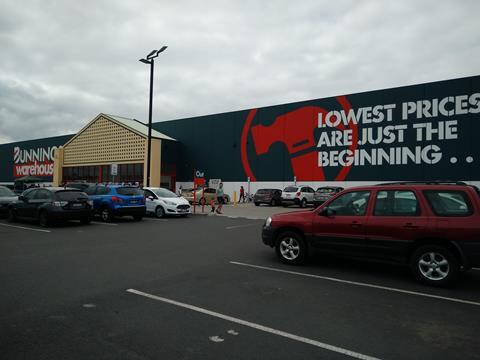 Wesfarmers clearly means business in the UK. When it unveiled its intention to acquire Homebase for £340m earlier this year, it promptly revealed it would rebrand the chain to its Bunnings fascia.
And earlier this month, on the same day that the deal went through, it cleared out Homebase's management team, showing the door to the entire executive board.
To rename a well-known chain with a brand unfamiliar to the vast majority of the UK public is a bold move that has certainly raised some eyebrows, however many sector experts are backing Bunnings to shake up the DIY market.
"It's a fantastic business. Its product range and service is world-class," says the boss of one UK home retailer. "We've visited their stores and taken inspiration. They could do really well over here."
Acquisition appetite
Bunnings group managing director John Gillam is confident that the Homebase acquisition will be a success.
"We have a strong track record in acquiring businesses, integrating them, driving growth and evolving our business model to widen the opportunities before us without losing any focus on customers and their needs," he tells Retail Week.
Bunnings has built itself into Australia's home improvement market leader through tactical acquisitions such as BBC Hardwares and McEwans over the years.
Meanwhile, owner Wesfarmers has become one of Australia's largest companies through its wily acquisitions, including grocer Coles, which it snapped up in 2007 before turning its fortunes around.
Gillam, or 'JG' as he's known around the business, is experienced in integrating such acquisitions having been with Wesfarmers for almost 20 years and part of Bunnings since 1999.
National treasure
There is no questioning Bunnings' success in its homeland where it has 324 stores, ranging from its mega-shed Bunnings Warehouse format to its smaller inner-city Bunnings fascias.
It is known for its impressive profitability; in its 2015 financial year, EBIT profit surged 11.5% to Aus$1.2bn (£640m) on sales of Aus$11.2bn (£5.94bn), up 11.3%.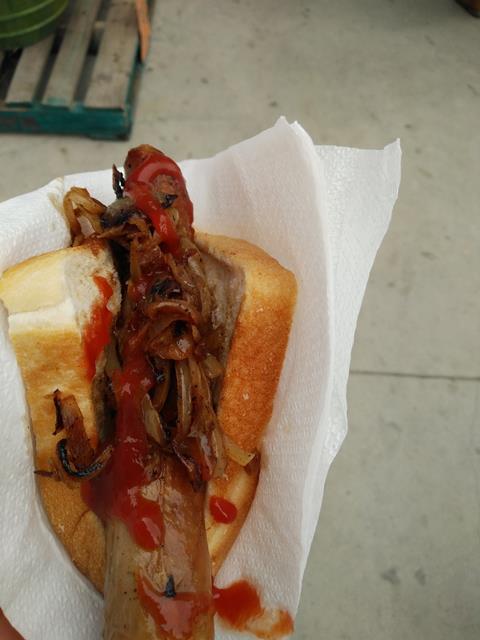 More than that, it's a business that truly resonates with Australian customers. Range, service and value of course play a part in this, but there's no denying the impact of its famous 'sausage sizzle' on consumers.
Tell any Aussie that you're visiting Bunnings and they'll be quick to recommend the sausage sizzle, a sandwich barbecued at a stall outside the store that has made its way into Australian folklore.
These sarnies are not only delicious treats that make DIY shopping more bearable, but also help position Bunnings at the heart of the community.
The proceeds from each Bunnings' sausage sizzle go to selected local charities.
Bunnings has been voted Australia's most trusted retail brand for the past 10 years by Reader's Digest, a feat that Gillam says he is both proud of and humbled by.
He says you can only achieve the continuous sales and earnings growth that Bunnings recoded has over the past two decades if you "really do have the best offer for your customers and you really are trusted".
Bunnings' success is built upon range, price and service and visiting an outpost in Mentone, just a few miles from the retailer's Melbourne head office, it's clear to see all three elements of this in action.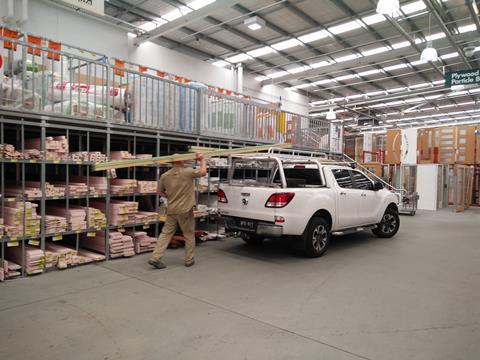 The store stocks everything from hardcore building materials to 95 cent buckets and houses a cafe, outdoor garden centre and drive-through timber collection area, where customers can pile wood into the back of their utes.
The retailer's value credentials are plain to see, with price messages throughout the store. Bunnings vows to be Australia's cheapest DIY player and vows to undercut competitors by 10%.
However, it is Bunnings' service that truly stands out. Staff are highly visible on the shopfloor and every employee gives a nod and a friendly "how you going?" to each passing customer.
Staff are not just amiable, they are also experts in their fields. Bunnings strives to hire tradesmen looking for a change of career, which means it has qualified plumbers, electricians, builders and horticulturists on the shopfloor.
Rebuilding Homebase
Gillam has been clear that the Homebase acquisition gives it the opportunity to "leverage the best of Bunnings" across an established UK store network.
There is a clear opportunity to improve Homebase, according to Gillam. "The business has supported significantly higher sales and earnings in the past. There is an opportunity to leverage both the store network and the fixed cost base and drive higher volumes and earnings," he says.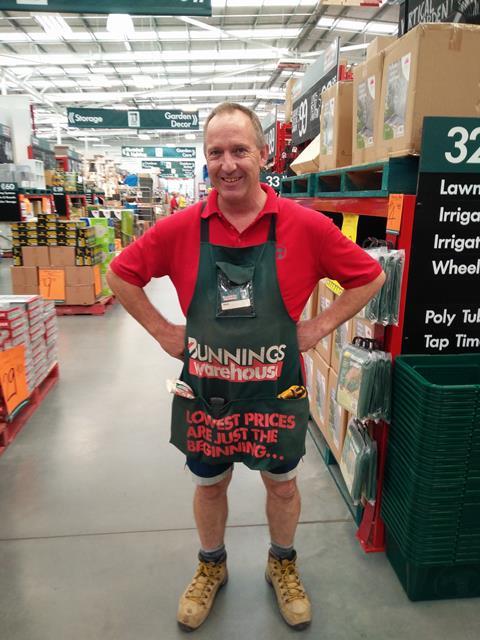 There are fundamental differences between Homebase and Bunnings that Gillam and his team – led by chief operating officer Peter Davis, who has become the new UK managing director – will look to address.
Bunnings adopts everyday low pricing while Homebase has a more premium price position, supplemented by promotional activity.
Bunnings prides itself on having the widest product range, while Homebase has a more curated range, with a strong focus on home furnishings and its own brands.
Service is at the core of Bunnings model, however it considers Homebase's service to be "low intensity".
"In the immediate period ahead of us, our focus is on building strong business foundations via good retail basics; higher stock weights and wider assortments of core home improvement and garden products," says Gillam.
"Our focus is on building strong business foundations via good retail basics; higher stock weights and wider assortments of core home improvement and garden products"

John Gillam, Bunnings
However, greater changes are afoot, including introducing the Bunnings brand to the UK. "Later in 2016, we will develop a handful of pilots for the new format Bunnings Warehouse stores we plan on introducing into the UK market, " he says.
"Proof of concept for the pilots is critical and we will take our time to get things right. Once we have successful pilot stores, we will introduce the Bunnings offer more widely."
Wesfarmers plans to roll out Bunnings' branded offer across the UK over the next three to five years. Here, it will combine what it deems to be "essential local elements" with the best of Bunnings' existing offer.
"Our offer will bring customers lowest prices, deeper and wider ranges with trusted brands supported by market-leading service," says Gillam.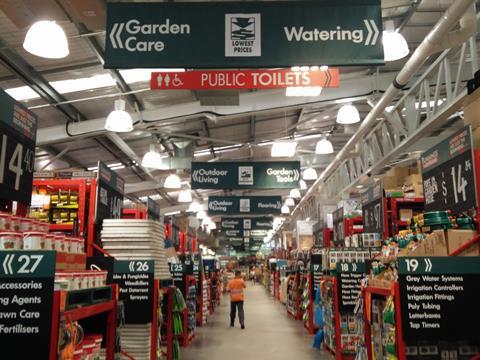 The retailer plans to give customers "everything you want under one roof" and aims to serve both consumers and trade, a market Homebase has left untapped.
Online presence
One of the local elements that Bunnings may deem essential is a transactional UK website. The retailer does not trade online in its homeland as it fears that delivering to remote rural locations would make the service unprofitable.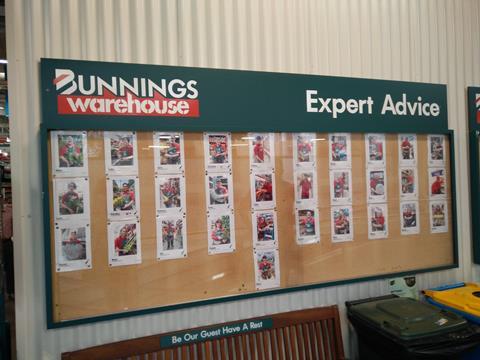 Instead it uses online to build a community, give advice and encourage customers to do-it-themselves. Its website hosts a plethora of 'how-to videos', 3D design tools and inspirational features.
Homebase of course already operates an established ecommerce site in the UK, which is much smaller than Australia and easily accessible in terms of delivery, and customers have embraced online shopping here in a big way.
Yet question marks remain over whether Bunnings will see the value in online shopping having had such success without it in Australia.
Gillam says in the UK the retailer wants to "leverage our digital capability and invest in building a wide-ranging digital ecosystem to expand our brand reach."
Bunnings has also vowed to make UK stores easy to get to with hours to suit all customers. In investor presentations, it has made reference to Homebase's "condensed trading hours" contrasting with its strategy of convenience and accessibility, so an extension of opening hours looks to be in the offing.
DIY competition set to sizzle
Bunnings' "everything under one roof" strategy means it will take a different market position to Homebase.
Bunnings' stores have an almost industrial, warehouse feel and house a vast range of hard DIY products rather than the soft furnishings that Homebase has focused on. And that will pit it head on with B&Q.
"It targets your average DIYer," says Planet Retail senior analyst David Gray. "The middle of the market is the best place to trade as it captures the majority of customers but it does pit Bunnings against B&Q, which is a formidable operator."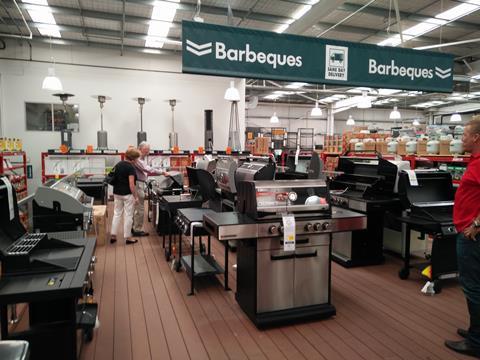 B&Q, owned by the third-largest DIY retailer in the world Kingfisher, has had this mid-market to itself for a while. Homebase has focused on soft furnishings straddled with DIY while Wickes has focused on DIY aficionados along with trade customers.
"Bunnings' entry will heighten competition in the UK DIY sector," says Gray. "In Australia, they have a track record for success and are better than their rivals. There is quite a lot of similarities between the UK and Australia in terms of culture."
However, it is the differences in the two markets that makes Bunnings believe the UK is an attractive opportunity. Unlike Australia's relatively new houses, 56% of England's dwellings are over 50 years old and suffer higher wear and tear at the hands of the elements, making home improvement a greater priority.
Bunnings also views the highly fragmented UK DIY sector as an opportunity. The UK's two top players, B&Q and Homebase, own less than 15% of the market, according to Wesfarmers' own data. In Australia, Bunnings dominates the DIY market with more than 20% share.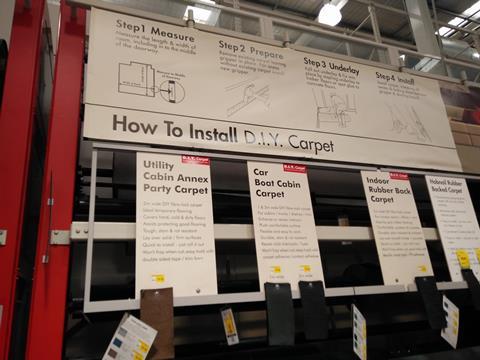 But is Bunnings prepared for the tough competition in the UK? Bunnings is no stranger to fierce rivalry and recently saw off an aggressive competitor, Woolworths-owned Masters.
Woolworths, Australian's second-biggest company and owner of grocer Woolworths and department store Big W, set up DIY chain Masters in 2011 in a joint venture with US DIY giant Lowe's. Masters took a highly aggressive strategy to steal share, including opening stores next door to Bunnings.
Despite Woolworths and Lowe's ploughing roughly Aus$3bn (£1.6bn) into Masters, the 63 store chain lost more than Aus$600m (£319m) over the past four years.
After buying out Lowe's earlier this year, Woolworths decided to pull the plug on Masters. The reason for its failure: Masters simply could not match up to Bunnings in terms of service, range or store layout, according to consumer research conducted by Canster Blue.
It appears the UK has a serious contender vying to take leadership in the DIY market with the arrival of Bunnings. Whether or not it opts brings its famous sausage offer to Blighty, the sector is set to sizzle as the battle for DIY dominance kicks off.
DIY for the whole family
Shaking off the image of the DIY store as the realm of the Aussie bloke has been key to Bunnings' success. The retailer has succeeded in attracting the whole family to its stores.
On a Saturday morning visit to its giant 215,000 sq ft branch in the Melbourne beachside suburb of Mentone, parents could be seen taking children for a morning out.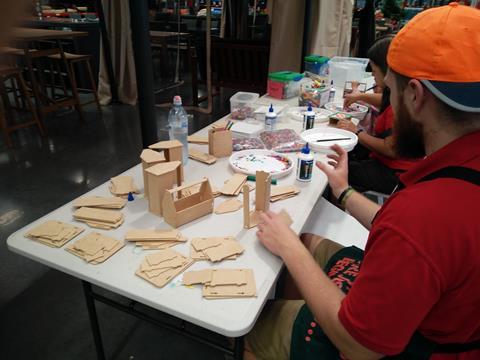 Bunnings has a playground in each store, along with kids' craft workshops – bejewelled mini toolboxes were being knocked up on this particular visit – so it's clear to see why parents are keen to take the little ones to Bunnings.
It's not just the kids that can learn new DIY skills – there are also an array of classes and workshops for adults throughout the day with sessions on anything from hanging a door to grouting.
Bunnings' aim is to promote people to do-it-themselves, which means arming them with the skills and confidence to tackle home improvement projects.
This push continues online, where Bunnings has a series of 'how-to videos' and DIY advice. Such initiatives have widened Bunnings appeal and 47% of its shoppers are now women.