TJ Hughes owner Lewis Retail is in talks to open 11 stores over the next two years following its acquisition of the department store retailer out of administration last year.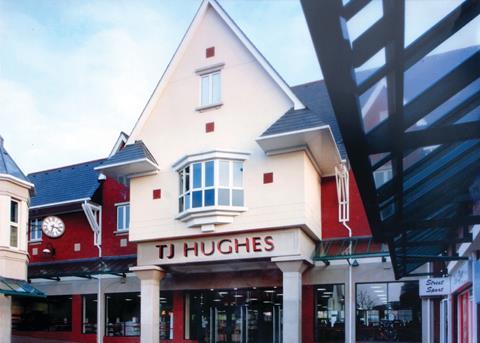 Lewis Retail plans three store openings this year, followed by eight in 2013, which would take its total store count to 17.
The firm – part of The Benross Group, which was a supplier to TJ Hughes – has signed for a former MFI store in Bury, Greater Manchester, which will open in the next three months.
Benross Group managing director Anil Juneja said the 11 new stores would be a mixture of reopenings of closed TJ Hughes shops as well as new locations such as the Bury store.
He said: "It's still a much-loved brand and our aim is for it to be a nationwide chain again. We want it to be bigger than it was during its former glory."
Lewis Retail bought the brand, six stores and website of TJ Hughes following its collapse into administration last June.
Lewis Retail acquired its Liverpool flagship, Glasgow, Sheffield, Eastbourne, Newcastle and Widnes stores.
TJ Hughes was placed into administration by private equity group Endless, which backed a management buyout of the discount department store group from Silverfleet Capital last March.
Benross Group was one of TJ Hughes' biggest suppliers of electrical and seasonal products. It operated one homewares retail store, Home Extra, in Cannock in the Midlands before it acquired TJ Hughes.
Juneja said the sales performance of its six stores and website was on target. The new owner is still working to get the infrastructure right.
"We're happy with how it's gone so far," said Juneja.
Lewis Retail is also refreshing the portfolio, with two of its stores already updated.