Next's compelling delivery options powered growth at its Directory arm in the first half, as fulfilment increasingly becomes a critical battleground in the fight for online spend.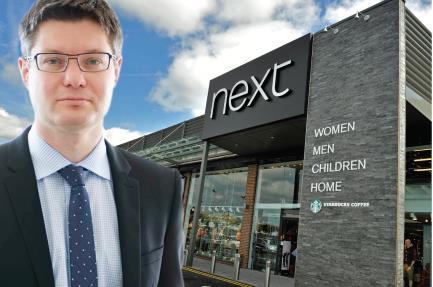 Next chief executive Lord Wolfson said the fashion and home retailer's "new, improved services", such as next-day delivery for orders made up to 9pm, bolstered Directory sales, which surged 13.3% in the six months to July 28.
The retailer plans to launch same-day delivery and will also introduce Sunday and evening delivery, which will be charged at a premium, this year.
It joins a raft of retailers that have stepped up fulfilment options to meet customer demand for speed and convenience.
Aurora, Argos and maplin have all focused on speedy delivery, adopting 90-minute services.
Last month Debenhams boss Michael Sharp revealed plans to launch a next-day service and said customers would buy more product if retailers could get it to them faster.
Pure-plays including Asos and Very owner Shop Direct have focused on convenience as well as speed, delivering to local stores through Collect+.
Amazon is rolling out collection lockers in shopping centres and office blocks across the UK.
Next upped its full-year pre-tax profit guidance from between £560m and £610m to between £575m and £620m on Wednesday as total sales jumped 4.5%, driven by Directory.
Retail revenue edged up 0.2% as profitable new space offset declining like-for-likes.
Conlumino lead consultant Simon Chinn believed that Next will have to assess the current shape of its store estate in light of its growing Directory business and softening store like-for-like sales.
However, Wolfson maintained Next's portfolio was "ruthlessly managed". "There are only two stores that don't make a positive contribution," he said.
Wolfson insisted that the wet weather was not the main driver of the growth in online sales. He said: "Directory does well when Retail does well. People don't buy T-shirts online when it's raining outside."
Womenswear was Next's toughest category during the wet summer. However, Wolfson said its home business "definitely didn't suffer".
Wolfson also questioned the extent of the UK recession. GDP dropped 0.7% in the second quarter according to the Office for National Statistics, the sharpest fall since the first quarter of 2009.
But Wolfson said: "I'm sceptical about the figures. I find it hard to believe that the GDP can shrink to that extent while employment is rising."
However, he expects the British economy to remain deflated for the next 18 months.