Marks & Spencer posted sales declines across its clothing, food and international divisions over the Christmas period, but boss Steve Rowe hailed the retailer's "steady" performance.
The department store retailer posted a 2.7% fall in total UK sales to £2.7bn in the 13 weeks to December 29, exacerbated by a 2.2% drop in like-for-like sales.
The retailer's food sales declined 1.2% overall to £1.6bn as like for likes fell 2.1%.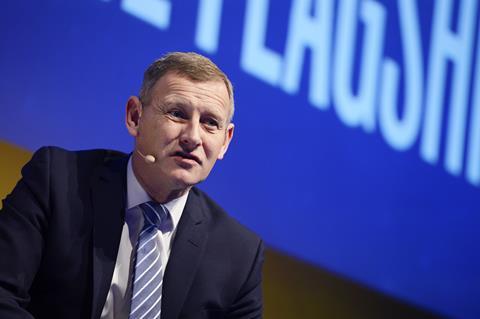 Clothing and home sales dived 4.8% to £1.1bn as like for likes slid 2.4%, while online sales across the division increased 14% bolstered by womenswear.
The amount of stock across clothing and home categories put into sale declined 25% year on year due to a "planned reduction in stock levels".
International sales declined 15.1% during the period to £262m due to the sale of retailer's Hong Kong business and store closures in loss-making markets. Excluding these factors, international revenue declined 1.4% on a constant currency basis.
The department store chain attributed its poor Christmas sales performance to a "combination of reducing consumer confidence, mild weather, Black Friday, and widespread discounting by our competitors".
Chief executive Steve Rowe said: "Against the backdrop of well publicised difficult market conditions, our performance remained steady across the period.
"Our food business traded successfully over Christmas as customers responded to improved value. Our transformation programme remains on track."