TJ Hughes' new owner has vowed to invest in the stores to revive the department store retailer in a bid to rebuild it into a nationwide chain within five years.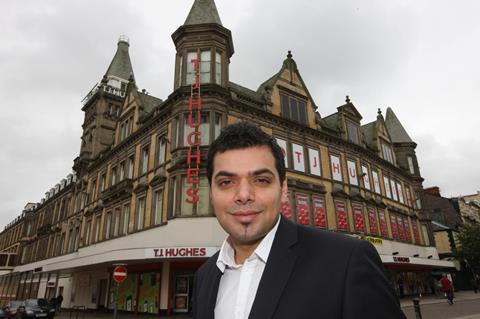 Lewis Home Retail, part of The Benross Group, the supplier that bought the brand, website and four of the collapsed retailer's stores this week, said it would focus on modernising the stores it had acquired.
The Benross Group managing director Anil Juneja said the stores will continue to trade under the TJ Hughes name.
Juneja said: "We're going to invest in freshening the stores up."
Despite TJ Hughes collapsing into administration in June after having its credit insurance pulled, Juneja said The Benross Group can make it work. He said: "We've got the expertise in retail and in buying and great product knowledge."
He added: "There's huge potential as it has a loyal customer base."
Juneja bought the name of former stores group Lewis's last month following its collapse in May 2010. He wants to open a new concept Lewis's store in Bury in the autumn.
The Benross Group supplied TJ Hughes with electrical and seasonal products. It operates one homewares retail store, Home Extra, in Cannock in the Midlands.
TJ's Liverpool, Glasgow, Sheffield and Eastbourne stores have been bought. Juneja said the stores were the better ones in the collapsed retailer's portfolio.
Juneja said that he saw potential to buy back additional TJ Hughes stores that were not part of the deal, although he did not put a timescale on making such acquisitions.