House of Fraser's future has been plunged into doubt after potential new owner C.Banner pulled out of a takeover deal.
The ailing department store chain said it is "in discussions with alternative investors and is exploring options to obtain the required investment on the same timetable", after C.Banner dropped the bombshell this afternoon.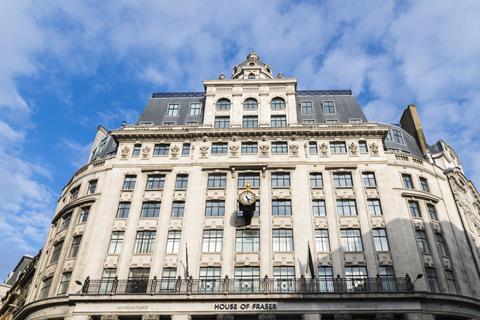 C.Banner, the Chinese private equity firm that owns Hamleys, agreed in May to take a controlling stake in House of Fraser and inject £70m to help fund its turnaround strategy.
But in a statement to the Hong Kong stock exchange, it said the deal "has been rendered impracticable and inadvisable [and will] be terminated with immediate effect" as result.
C.Banner previously said the deal would be postponed until October after a group of landlords launched a legal challenge to House of Fraser's CVA.
The department store plans to shut 31 of its 59 stores, but landlords represented by Begbies Traynor and JLL have filed a challenge on the grounds of alleged "unfair prejudice against certain creditors [and] material irregularities in the implementation of the CVA".
House of Fraser, which suffered a fresh blow yesterday when credit ratings agency Moody's deemed it to be in "limited default", is understood to be in talks with Sports Direct founder Mike Ashley over a potential £50m rescue bid for the ailing firm.
The retailer said discussions with alternative investors "are ongoing and a further announcement will be made as and when appropriate."