House of Fraser is "investing heavily" in online operations and has switched one of its distribution centres to online-only fulfilment as multichannel grows.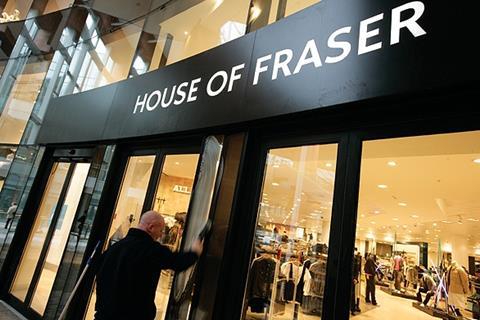 As he unveiled full-year figures, chairman Don McCarthy said the retailer has made strides in ecommerce. "That's where we're winning," he said. "It was an area we weren't very strong in. Now, bricks-and-mortar is OK, but ecommerce is bringing substantial growth."
House of Fraser opened a second distribution centre in Wellingborough, Northamptonshire, last summer, and its original warehouse in Milton Keynes has been given over to ecommerce orders to support the channel's growth.
The department store group's online sales rocketed 92% in the year to January 28 and McCarthy said growth had been "phenomenal" since.
He was happy with the performance of trial click-and-collect stores, opened in Aberdeen and Liverpool late last year, but has no immediate plans to open more.
He said Aberdeen, where it had previously had a store, was performing "very, very well". Liverpool, a new location for the retailer, was a "slow-burner,".
McCarthy said the group is "holding its own" in a tough market. In the 13 weeks to April 28 like-for-likes edged up 2.6%.
"Let's not underestimate how difficult the high street is," he said. "We're facing a perfect storm of an uncertain Europe, uncertainty in our own economy, and unseasonable weather."
House of Fraser's EBITDA dropped 16% to £58.6m last year because of its investment in the distribution centre and in refurbishments.
Gross profits rose £3.8m to £399.1m and like-for-like sales nudged up 3% over the year.
As Debenhams launched its Summer Spectacular promotion, which was expected to kick-start discounting on the high street, McCarthy insisted House of Fraser would not react.
He said: "We're don't chase anyone – all our promotions are planned. We've introduced more house brands into the mix to differentiate from others."