House of Fraser's lenders could reportedly decide on bids from at least three white knights today, including Mike Ashley, Philip Day and Alteri Investors.
PwC reportedly spent the bulk of Wednesday negotiating on the behalf of the beleaguered retailer's creditors and bondholders over the rescue bids which have been made for the business.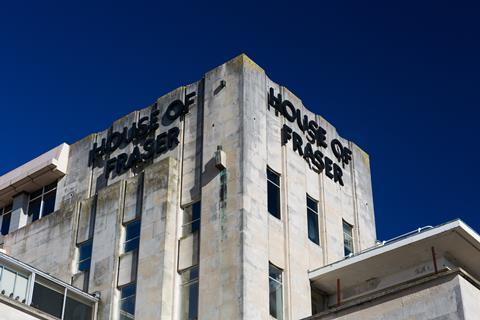 It will outline the creditors' preferred option to House of Fraser's adviser Rothschild as early as today, although sources close to the situation say this timeframe may change, Sky News reports.
It is understood that Edinburgh Woollen Mill Group owner Philip Day's rescue bid would avoid putting the troubled department store chain into administration, instead opting for a restructuring process, which has been agreed to by the retailer's creditors. This agreement would also honour the retailer's pension obligations.
It is understood that Ashley's rescue bid would involve a pre-pack administration process to shed the firm's pension scheme commitments and other liabilities.
House of Fraser is racing against the clock to ensure its survival and save jobs for its 17,500 employees due to a cash squeeze after prospective Chinese investor C.Banner retracted its pledge to invest £70m into the business earlier this month.
C.Banner's slated cash injection fell through as a result of a legal challenge to its CVA by a handful of landlords, which has since been settled out of court.