Harvey Nichols has withdrawn from its luxurious seven-floor department store in Azerbaijan's capital months after a high-profile launch, Retail Week can reveal.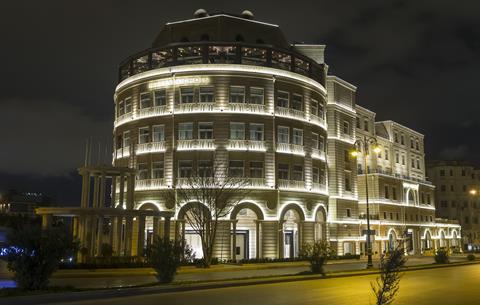 The 110,000 sq ft store in Baku's Globus Plaza in the Nasimi district launched in March with more than 500 international designers showcased in-store across womenswear, menswear and kidswear. It also offered stylists, personal shoppers, restaurants and a beauty hall.
It is understood that Harvey Nichols decided to pull out of the venture within three weeks of trading but had to give its franchise partner two months' notice.
A source close to the situation described the u-turn as an "embarrassment" for Harvey Nichols.
"There would have been a two-year run-up to this store opening," the source said.
A spokeswoman for Harvey Nichols said: "Harvey Nichols has terminated its licence agreement with the operator of the Baku store. Consequently, the Baku store no longer operates under the Harvey Nichols brand. For legal reasons we are not able to comment further."
Harvey Nichols' licence partner was Perfomans, part of General Construction, an investment group in Azerbaijan.
It is understood that the store is still trading but it is unclear under what name. It is unclear whether Harvey Nichols' stock is still being sold in the store.
High-profile launch
Harvey Nichols made a big noise about its move into the region in March. The retailer's group chief executive Stacey Cartwright said at the time: "This market is fast becoming one of the top luxury retail destinations in the world and we are excited to offer the ultimate in luxury shopping and hospitality to the discerning customer in Baku."
With its oil-rich state and wealthy population, Azerbaijan has attracted British retailers in recent years including Marks & Spencer, Burberry, Jimmy Choo, sitting alongside international luxury brands such as Dior and Armani.
Harvey Nichols declined to comment on whether the department store will look to return to Azerbaijan in the future.
Baku marked Harvey Nichols' eighth international launch, adding to existing stores in Turkey, Hong Kong, Saudia Arabia, Kuwait and Dubai with other franchise partners.