Strategy and proposition
Mike Ashley was typically ambitious today as he set out his aspirations for House of Fraser. He said: "My ambition is to transform House of Fraser into the Harrods of the high street."
It is a bold desire and although they operate in different sectors of the market, there are some striking parallels between House of Fraser and Sports Direct that could indicate how Ashley plans to get the beleaguered department store chain back to full strength.
Over the last few years, Ashley has focused on moving Sports Direct away from its 'pile it high and sell it cheap' origins to a more upmarket and digitally enhanced proposition. He has appointed a head of elevation – future son in law Michael Murray – and opened a handful of 'new-generation flagships' with a more premium offer and layout. He has brought heavyweight suppliers back on side by doing so.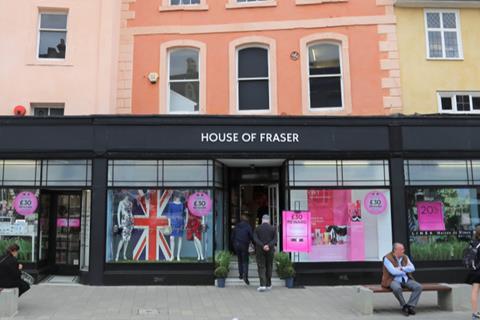 That is a strategy he is likely to replicate for House of Fraser, which has failed to realise its plan of being a 'house of brands' on the high street. Of late, it has relied heavily on discounting to shift stock.
As well as re-establishing the department store retailer's place in the hearts of consumers, Ashley's acquisition will likely fit in with his wider ambitions.
His purchasing of brands such as Agent Provacateur and well-executed rollout of luxury fashion retailer Flannels indicate his ambitions to develop his position in the premium sector. Given Sports Direct's premium-lifestyle division delivered a 42% rise in sales last year to account for almost 5% of total group revenue at £162.1m, it is likely that Ashley will build on House of Fraser's heritage and property to supercharge expansion of his upscale operations.
Ashley said of today's deal: "This is a massive step forward and further enhances our strategy of elevation across the group. This will benefit both House of Fraser and Flannels in the luxury sector."
Store portfolio
Ashley has taken on the entirety of House of Fraser's 59-store estate, but it is not yet clear what the billionaire plans to do with that portfolio. He said on Friday afternoon that "we will do our best to keep as many stores open as possible" – and he has since drafted in CBRE to advise on "all property-related matters".
House of Fraser had previously planned to close 31 stores through a controversial CVA but Ashley's acquisition appears, for now at least, to have given those stores a reprieve.
But given the retailer's hefty rent and business rates liabilities, and the ongoing shift of consumer spending online, will all of those locations continue to trade in the long term?
House of Fraser chairman Frank Slevin said in May the retailer's future hinged on "creating the right portfolio of stores that are the right size and in the right location".
Ashley may have a different interpretation of what that means, particularly when it comes to the future of key locations such as its Oxford Street store.
Nick Symons, partner at MMX Retail, believes any changes to the portfolio will be shelved until after the crucial golden quarter.
"I can't see Mike Ashley closing any stores pre-Christmas. He will want to run off stock and sell that through Christmas," Symons says.
But big changes could well be afoot in the new year.
Harper Dennis Hobbs' head of retail consultancy, Jonathan De Mello, suggests store cuts will be "deeper than those considered under the CVA" because Ashley will want to "cash in on the value of some stores" and offload underperforming sites.
De Mello adds: "Given that House of Fraser's young-fashion focus is more suitable for urban areas, I believe major city-centre stores for the most part will be retained.
"However, this city focus will mean fewer stores are needed. I believe 25 stores would be a sustainable and appropriate number for House of Fraser going forward."
Jobs and management
At face value, there could be good news for at least some House of Fraser store staff as a result of Sports Direct's swoop.
That is because Ashley has taken control of all of its 59 branches, including the 31 that had been slated for closure.
As well as the 5,000 people employed directly by House of Fraser, another 12,000 are dependent on it for their employment in concessions. Again, given Ashley's interest in working with appealing third-party brands, their future could be more secure – based on the admittedly scant detail available so far.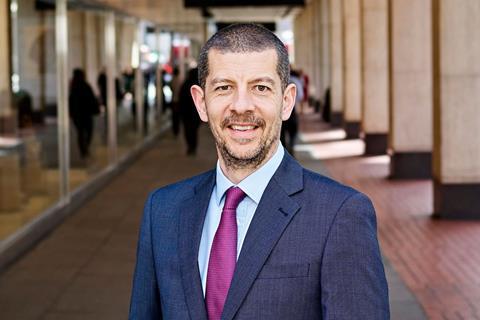 House of Fraser's joint administrator, Alan Hudson of EY, said: "We have worked very closely with management, its advisers and creditors and are pleased that we have been able to successfully conclude a sale of the business in short timescales which preserves as many of the jobs of House of Fraser employees as possible."
For House of Fraser's central staff and its leadership team, prospects must be more uncertain.
Sports Direct emphasised in its most recent annual report how its premium-lifestyle division "is supported by our group-wide centralised commercial and support functions, giving the benefit of scale and operating efficiencies".
There will undoubtedly be crossover and duplication of such functions in House of Fraser's head office, so job losses there may result.
Chief executive Alex Williamson was only appointed in May 2017 and his lack of retail experience – he formerly ran sporting estate Goodwood – raised eyebrows at the time.
His tenure has been a retail baptism of fire and he has won admiration from his colleagues for his resilience and leadership in the face of uncertainty and adversity.
As he takes control, Ashley may prefer to have his own trusted lieutenant around him to lead a revival. Key members of Ashley's team include Murray, who is leading Sports Direct's 'elevation' strategy, and Liam Rowley, head of strategic investments.
Concession partners
House of Fraser's many concession partners will now have a very different operator to do business with.
The good news for suppliers and concessionaires is that the Ashley of two years ago appears a changed man. Gone are the allegations of mistreatment of staff, wads of £50 notes in his pockets and tumultuous relationships with big-name partners such as Nike and Adidas. In their place is a professionalised management team and productive partnerships with brands that could easily sell their own stock or form exclusive retail partnerships with rival powerhouse JD Sports.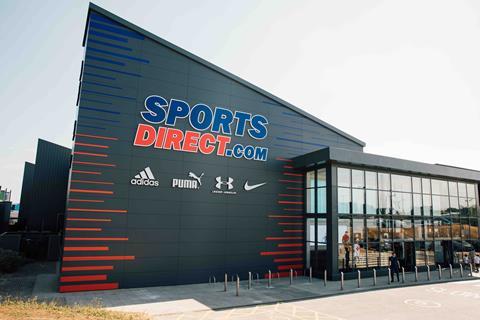 While Ashley's purchase of House of Fraser provides concessionaires with some certainty and definitely paints a brighter future than would be the case if a specialist distress investor had taken control, there is still some nervousness around his plans for the business.
It is assumed Ashley will renegotiate all supplier terms and brands could be subject to less-advantageous deals than they had with House of Fraser previously.
It is also logical to assume Ashley would use the House of Fraser estate to maximise revenue from the premium brands he owns. In Sports Direct's last year, premium brands contributed just 4.8% of total group revenue at £162.1m – but this was 42.7% more than the previous year and demonstrates the 'elevation' strategy.
What is certain is that underperforming brands will be given short shrift by Ashley.
What does the deal mean for Debenhams?
Ashley has long held stakes in House of Fraser and Debenhams. He holds 29.7% of the latter – just under the 30% threshold where he would have to launch a formal takeover bid.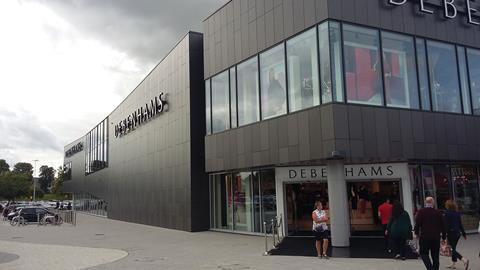 It is not yet known whether Ashley will keep his Debenhams stake, decrease it or sell it altogether. There would be no regulatory requirement for him to dispose of the stake and there has been no guidance from Ashley himself on the matter.
The two department store groups are distinct enough to coexist, especially if Ashley continues to pursue House of Fraser's third-party brand strategy, which would be a logical step. House of Fraser is traditionally a more premium business.
Trading at Debenhams, itself a turaround case, has been hit over the last few months by incessant discounting from House of Fraser, which had the knock-on effect of diminishing Sports Direct's most recent full-year profits by 73% as it took a hit on its Debenhams investment.
Although Ashley's style makes his decision making difficult to predict, if he put a stop to House of Fraser's heavy discounting and re-established its credentials, not only could he reap the benefits of his acquisition but also benefit as a shareholder from an improved performance by Debenhams.
Analysis: What Sports Direct's swoop spells for HoF
1

Currently reading

Analysis: What Sports Direct's swoop spells for House of Fraser

2

3