Families had an extra £17 a week in their pockets in April compared with last year thanks to falling food, fuel and utility costs.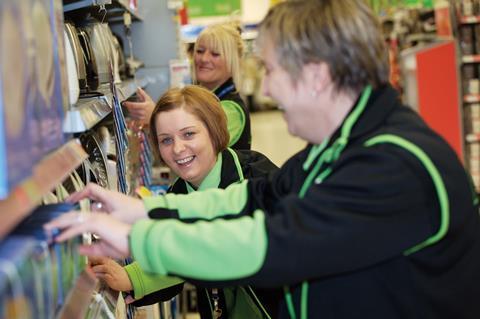 The Asda Income Tracker revealed that the average UK household had £187 a week of discretionary income to spend throughout the month, up 10% on the year.
The level of spending power for British families has now increased year-on-year for 19 consecutive months.
The typical basket of food and non-alcoholic drink was 2.8% cheaper than last April, the tracker showed, after the UK fell into deflation for the first time in almost 60 years. Home gas and electricity bills also fell by the same percentage.
British holidaymakers had extra cash to spend after airfares dropped 5.3% in April compared with the same period a year ago.
Saving rather than spending
But Asda boss Andy Clarke said customers remained "battle-scarred" from the recession, which has prompted many to save their additional cash, rather than make retail purchases.
Clarke said: "During my 30 years in retail this is the first time I've seen essential item deflation and I know this will be welcomed by those stocking up their cupboards.
"What I'm seeing in my stores is a customer who's better off financially than 12 months ago, but one who is still battle-scarred and choosing to save rather than spend on those extra treats."
Cebr economist Sam Alderson added: "With inflation turning negative in April, concerns have once again been raised about the effect of deflation on the UK economy.
"However, negative inflation is largely expected to be temporary. As such, the significant increases seen in household spending power should provide the economy with a major boost in 2015.
"In that sense deflation has helped rather than hindered the UK's economic recovery."