Consumer confidence rose six points this month against August
Shopper confidence in the economic outlook for the year ahead recorded the greatest increase overall
Overall consumer confidence in September matched pre-Brexit levels for the first time
Consumer confidence rose across all measures in September for the second consecutive month, ranking the highest overall score since June.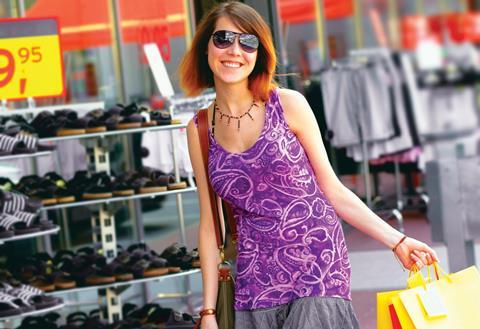 According to the GfK Consumer Confidence Index, sentiment was up six points month-on-month to -1 in September as all five measures used to calculate confidence recorded increases.
Customer outlook on the general economy reported the sharpest increase overall for the second consecutive month, up 13 points to -9.
Shoppers were also increasingly confident in their personal finances for the year ahead, which rose three points to 7.
Consumer confidence in shoppers general economic situation over the last year recorded the lowest score overall at -16, despite rising seven points during the period.
'Wages grow faster than prices'
Head of market dynamics Joe Staton said: "Optimism is returning to UK consumers following the dramatic collapse in confidence after the recent Brexit result.
"British consumers appear to have shrugged off Brexit fears about the economy as wages continue to grow faster than prices, rising employment boosts income and low interest rates encourage people to spend rather than save."
However, Staton was wary to say that it was back to business as usual with shoppers and insisted the consumer confidence was likely to be fragile in the coming months.