Black Friday sales are set to prove lacklustre with traffic likely to have tailed off by Cyber Monday, according to the latest data from PCA Predict.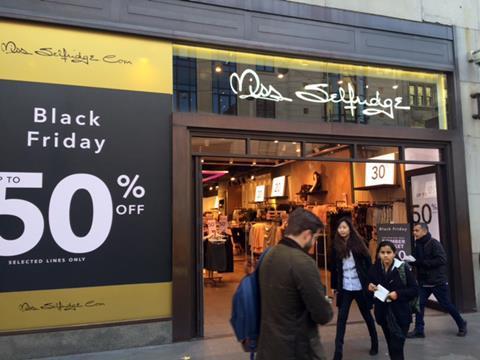 As retailers make final preparations for tomorrow, new research from ecommerce data expert PCA Predict has revealed that this year's Black Friday online sales will be more subdued than in previous years, slowing to 10% to 15% growth.
Despite muted growth, Black Friday is expected to be the more popular shopping day of the period, with traffic dropping ahead of Cyber Monday.
For those shoppers who do make purchases over the important selling period, mobile devices will be a significant method of choice, with more than 40% of sales expected to be made on mobile devices on Black Friday.
PCA Predict head of marketing Chris Boaz said: "Last year we saw an 8% increase in smartphone traffic volumes on Black Friday, with 49% of overall traffic coming from mobile devices.
"This year might be the year when mobile actually replaces desktop in terms of purchases, too."
Extending the opportunity
Despite reports that the shopping frenzy around Black Friday shows signs of abating, major retailers including Tesco and John Lewis are holding Sales over the weekend, while others are extending the opportunity.
Argos has committed to a fortnight-long event in which more than 60,000 products are on offer across a range of homewares, electricals and toys.
Argos' Black Friday event is set to continue until Cyber Monday, which the retailer described as another "important day" for online shopping that aligns with pay day for many people.
Dixons Carphone has embraced the period with its longest Black Friday event to date, and Amazon has dedicated the launch of its first UK pop-up space to the event, with the central-London based 'Home of Black Friday' welcoming shoppers from November 21 to 24.
However, the forecasts are likely to disappoint retailers hoping that robust revenue would provide a boost following a sales decline in October, which was driven by the steepest slump in non-food sales on record.
UK retail sales fell 1% on a like-for-like basis last month and edged up 0.2% on a total basis, according the BRC-KPMG retail sales monitor.
We're unlikely to ever see the likes of 2014 again in the UK, where consumers turned out in the hundreds in store on Black Friday

Chris Boaz, PCA Predict
Non-food sales fell 2.1% year on year, which, along with the drop in the category's sales month on month, was the starkest decline since the barometer started in January 2012.
Commenting on this year's Black Friday forecast, Boaz said: "We're unlikely to ever see the likes of 2014 again in the UK, where consumers turned out in the hundreds in store on Black Friday.
"Instead, retailers will compete primarily online for consumers' hard-earned money and we can again expect to see consumers break the current record of 8 million online purchases, while footfall continues to decrease."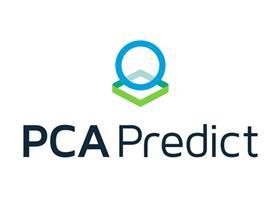 Paid-for post by PCA Predict
PCA Predict's address-verification service is used by over 11,000 leading ecommerce brands including Asos, Tesco and House of Fraser. These insights are based on billions of online transactions that PCA Predict's platform gathers each day and analyses with its Ecommerce Trends tool.