Tesco has unveiled its first TV advert, which features the Thunderbirds theme tune, since hiring Wieden + Kennedy to handle its £110m advertising account.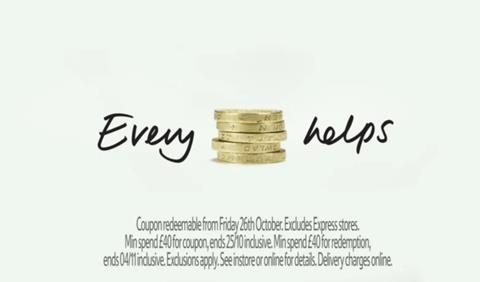 The short advert promotes the grocer's £5 off a £40 shop money-off coupon and features the theme from the science-fiction TV show.
Significantly, Tesco has retained its 'Every Little Helps' strapline despite speculation that W+K would ditch the long-standing tagline. The advert uses a picture of coins instead of the word 'little'.