TK Maxx, the off-price retailer, has doubled its investment in its Christmas advertising campaign - its first TV ad campaign since spring 2008.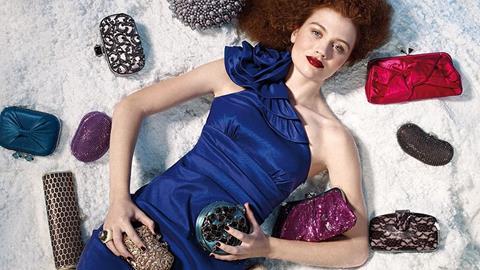 It is thought that the retailer is investing about £3m in the heavyweight campaign, which is due to launch in November and will be supported by print and digital advertising. The creative work has been produced by the in-house creative agency at European parent company TJX Europe.
The retailer spent £1.4m on TV advertising in 2008 according to Nielsen data on UK advertising spend, but it has increasingly focused on press campaigns in the past two years, with spend rising to £2.4m last year. It was involved in its first advertising-funded programming earlier this year through Frock Me With TK Maxx, presented by model Alexa Chung.
Speaking to analysts at its recent results, overall US parent company TJX Companies president and chief executive Carol Meyrowitz said the company expected increased marketing in the US and Europe over the Christmas period would lead to an improved financial performance in the second half of the year.
The UK and Republic of Ireland arm of the business was blamed for poor performance of the European division in the 13 weeks to July 31.
"Minor growing pains" from the UK and Irish business, including the "delayed transition" to spring 10 product, led to a slowdown in
UK sales.
Profits at TJX Europe slumped 76% to $8m (£5.1m) in the 26 weeks to July 31, with second-quarter profits, for the last 13 weeks of the period, dropping from $24.7m (£15.8m) to $2.1m (£1.3m).