Tesco is launching TV ads for its next generation tablet computer that aim to show it as an entertainment hub that brings people together".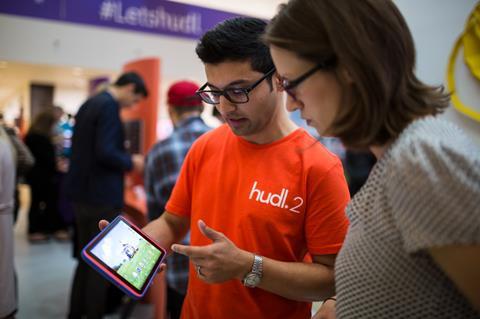 The ad campaign launches tonight during ITV's The Chase and will be supported by online activity including a YouTube takeover on October 12.
Tesco is running the campaign to promote the Hudl 2, the second iteration of the supermarket's own-brand tablet that retails at £129.
The creative was made by Tag, the agency behind Amazon's adverts, and includes versions such as a pair playing games, girls giggling over a dating app and three friends laughing over a charades app.
Tesco proposition and brand director Sharry Cramond said: "We know our customers want easy, accessible technology that the whole family can enjoy.
"Our ads reflect just a few of the entertaining things people can do on their Hudl 2, while highlighting the product's fun personality and availability for everyone."
The new device is larger than its predecessor, with an 8.3 inch full HD screen and Dolby optimised audio, so it offers users the "ultimate entertainment experience".
Tesco says digital services Blinkbox, its film streaming arm, Clubcard and Tesco.com have been tailored to individual user's needs and feature preferences to make the device more intuitive.