Specsavers has signed a sponsorship deal with Channel 4 as it ramps up its long-running 'Should've gone to Specsavers' marketing campaign.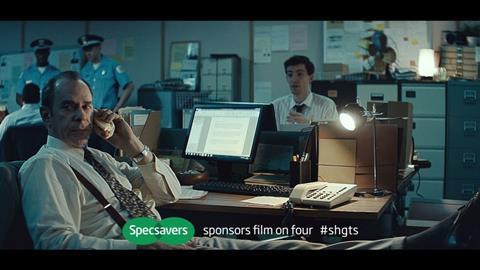 The optical retailer has agreed a two year deal with Film on Four to run movie-themed adverts around programmes across Channel 4, Film4, E4 and More 4.
Short adverts, which will run either side of programmes, have been written and developed by Specsavers' in-house team and directed by Agile Films.
They feature recognisable characters who find themselves in funny siutations as a result of their poor eye sight. One adverts depicts actors mistaking humble domestic props for weapons in a sword and sorcery film. Other adverts will promote Specavers' Osiris range.
Specsavers global marketing director Richard Holmes said: "The campaign allows us to reach a really broad audience and achieve dual objectives - support one of the UK's most stylish eyewear collections and introduce even more people to our popular catchphrase."
Specsavers added that the sponsorship deal will reach more than 95% of UK adults.