DFS has won a legal dispute against rival furniture business Sofaworks that could force the latter into changing its brand name.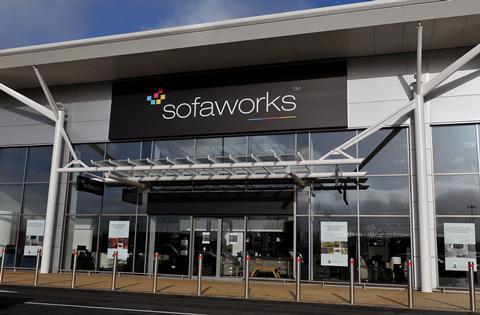 The Intellectual Property Enterprise Court has ruled that the Sofaworks name infringes DFS's Sofa Workshop brand.
Sofaworks said it was "dumbfounded" by the suggestion that it had been passing itself off as Sofa Workshop because it is "a business a fraction of the size of Sofaworks, operating in a different market segment".
Sofaworks boss Jason Tyldesley said he is yet to decide whether to pursue an appeal or change the brand name, which he believes would be easy because the strength of the business lies in its proposition rather than name.
"I think this [legal] case is born out of fear"

Jason Tyldesley, Sofaworks
Tyldesley said: "We have put a stake in the ground in the last 12 months to change the [furniture] market by putting an end to endless Sales, which is what the whole market lives and thrives on.
"To be honest, that is what our competitors like DFS fear and I think this [legal] case is born out of that fear. As such it is not the name that really matters. If we want to fight on principle then we will appeal and do so with venom.
"We will be there, ever present in their lives taking their market share. Whatever we do we will carry on doing what is right for the customer."
Sofaworks has spent around £500,000 on legal fees during the legal dispute with DFS. Tyldesley said he was disappointed but not surprised by the ruling because "you never know your luck in a raffle".
However, he added he was surprised that DFS won the case based on a passing-off ruling because he believes there was no evidence of customers accidentally buying products from the wrong brand or going to the wrong store.
Tyldesley said: "Why would Sofaworks pass off as Sofa Workshop? I do not know how we would benefit."
Trademark registration
Lancashire-based Sofaworks was previously known as CSL before its rebrand in December 2013. However, it first acquired the 'Sofaworks' name in 1996.
Family-owned CSL was set up in 1984. It revealed in March that it had sold a stake in the business to Ao.com investor Bill Holroyd and has an annual turnover in excess of £100m.
The firm did not attempt to register 'Sofaworks' as a trademark until September 2013, but the bid was subsequently opposed.
A DFS spokeswoman said: "We're pleased that Sofa Workshop has been successful in its action against Sofaworks with regards to passing off. Sofa Workshop is a small, quality brand that has been established since 1985 and we're happy the outcome allows the brand name to remain protected."
DFS bought the upmarket Sofa Workshop brand in October 2013 and said at the time the acquisition would help it target a new customer segment.
DFS, which floated on the stock exchange in March this year, increased sales 10.5% year on year to £431.2m for the 26 weeks to January 31.