Sainsbury's is launching an animated TV ad supporting The Royal British Legion to mark its 20 years backing the charity.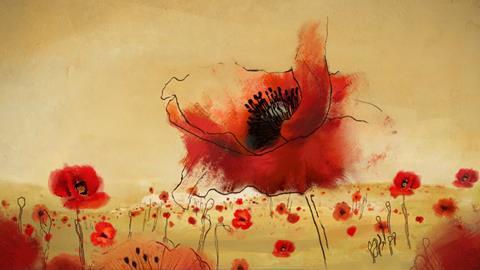 The ad is designed to drive donations and raise awareness for the Poppy Appeal, which is featuring heavily in Sainsbury's stores through merchandise and in-store donation points.
In-store merchandise includes a tote bag by British designer Amanda Wakeley, while customers will be encouraged to make additional donations by rounding up their shopping bills.
Sainsbury's head of corporate responsibility and society Sarah Ellis said: "Whether you choose to wear a poppy, round up your bill or buy an Amanda Wakeley tote bag you'll know it all goes to help a great cause which is particularly pertinent during the centenary of the First World War."
The supermarket claims it is the only place offering poppy recycling after Armistice Day and the scheme allows the charity to save funds by reusing or recycling the poppies donated.
News of the Poppy Appeal TV ad comes as Sainsbury's prepares to launch its Christmas TV campaign, which is expected to feature the Christmas Day football match between the British and German forces during the First World War.
Meanwhile, rival Tesco has become the first UK supermarket to sign a public pledge to support armed forces personnel as part of a 'corporate covenant'.
The pledge will involve Tesco seeking out veterans for employment and supporting spouses and partners of serving personnel to get jobs at stores in areas with large armed forces communities.