Poundland can no longer claim all its prices are £1 on its website after a reprimand from the Advertising Standards Authority.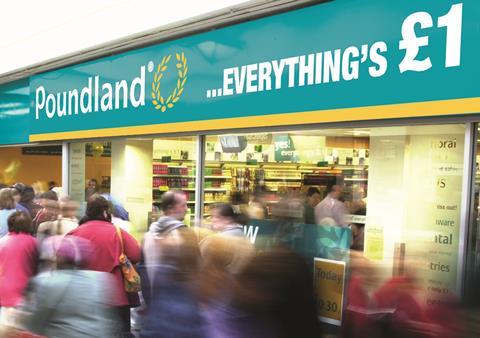 The ruling came after the Advertising Standards Authority (ASA) received complaints from the public that Poundland sold products such as DVDs and CDs above £1, despite claims on the website that everything it sold was £1.
Poundland's 'about us' page claims "everything for £1 was the idea of our founders in 1990 and we're still true to that great vision today".
The ruling comes after the ad watchdog banned Poundworld from stating everything it sold was £1 on its website in October last year.
Poundworld fascias also state 'everything £1' although it will not be forced to change its fascia as a result of the ASA ruling because the ad watchdog does not regulate signage on shop fronts or in-store ads.
Poundland defended the claims on its website by arguing all its "ordinary" products were priced at £1, with the exception of items that fell under "conditional spend" promotion and were available at point-of-sale.
The discounter said it obtained feedback from consumers in October about such promotions and found a "significant" proportion agreed they would buy items from Poundland that cost more than £1 providing they were clearly marked and in a special place in the shop.
However, the ASA decided the website misled consumers because it suggested every item sold by Poundland cost £1, regardless of whether it was on promotion or not.
In response to the ruling, a Poundland spokeswoman said: "Our special promotions have been bought by nearly 1 million customers, and are an additional offer separate to our usual product lines for customers who qualify, by spending £3 or more Instore. These items cannot be bought separately. Customer feedback has been outstanding."