Morrisons boss Dalton Philips said its long-awaited loyalty scheme will launch before Christmas and will "reinforce our value credentials".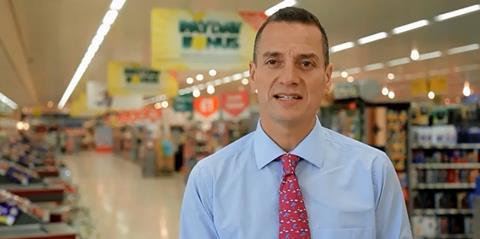 The move forms part of Morrisons' plan to fight back in the tough grocery sector. Morrisons revealed this morning that underlying pre-tax profit tumbled 51% to £181m in the half to August 3.
Total sales fell 4.9% to £8.5bn and like-for-likes slumped 7.4%.
Philips would not be pressed on the details of the loyalty scheme but said Morrisons' programme will be "unique in the market".
He said Morrisons would benefit from data it can collect through the scheme.
"We'll be able to use data to communicate much more directly with our consumers," he said. "We're confident we've got something pretty special."
Morrisons trialled a handful of different loyalty schemes over the summer.
Scottish independence
Philips would not be drawn on Scottish independence and what a 'Yes' vote next week might mean for the business. However, he maintained that whatever the result Morrisons would remain committed to Scotland, where it has more than 60 stores.
He said it was too early to predict what might happen to Morrisons' pricing strategy if Scotland does vote for independence next week.
Morrisons is pinning its growth strategy on expanding its fledging online and convenience operations. It is far behind its competitors on both and said today that it would only manage 60-70 new openings this financial year, down on the 100 it had planned.
But Philips said Morrisons is gaining ground and that he was "really encouraged" by online, which is expected to generate £200m in sales in its first 12 months of trading. It launched in January this year.
Morrisons online offer has 35% coverage of the UK which will increase to 50% by the end of the year. The retailer will also grow its SKU count to 17,000 by the end of the third quarter.
Philips said: "We've got six depos up and running and our on time deliveries are 97%, which we believe is industry leading. We've been really encouraged by online."