Morrisons retail director Mark Gunter expects the grocer's support of England's FIFA World Cup 2018 bid to drive new shoppers to its stores.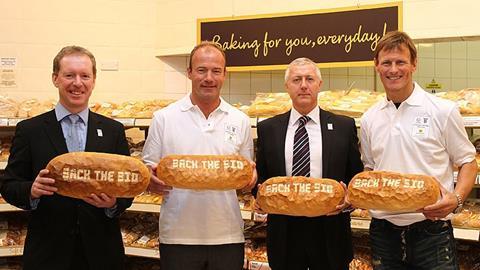 Morrisons will stage a series of activities around the bid. Gunter said: "Our existing customers will be treated to many events and surprises this year and we hope it will encourage new customers to try us out too."
Morrisons revealed on Monday that it would partner England's bid. The grocer is mounting an in-store campaign to collect more than 2 million customer signatures in an attempt to demonstrate to FIFA the strength of public enthusiasm for England to host the tournament.
The in-store campaign will start on March 8 and run until December when the host nation is revealed. Most of the activity will be centred around stores in the 12 candidate host cities - Birmingham, Bristol, Leeds, Liverpool, London, Manchester, Milton Keynes, Newcastle, Nottingham, Plymouth, Sheffield and Sunderland.
Gunter said: "We have about 70 stores around the host cities, which will be where the bulk of activity will take place."
Events will be run on a store-by-store basis and include staff team-building, customer promotions, corporate events, celebrity appearances and product lines.
Gunter said: "Stores will be able to generate ideas for activities in their own stores, as they know what type of events work well locally.
"We expect the campaign will gain further traction in summer when this year's World Cup in South Africa takes place. Also, if England is successful in winning the bid in December, it should give us a boost going into the key Christmas trading period."
Morrisons' campaign was launched by Gunter, England 2018 chief executive Andy Anson and former England footballers Alan Shearer and Teddy Sheringham.