The MFI website has ceased trading as its owner focuses on investing in expanding into bedroom products under its core VictoriaPlum.com brand.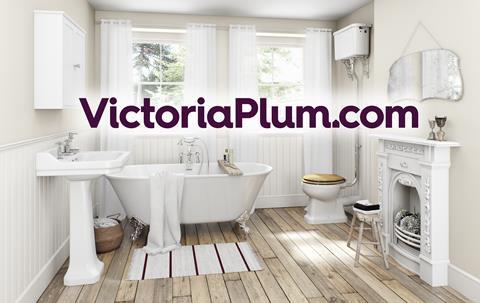 Pure-play bathroom specialist VictoriaPlum.com has opted not to sell the MFI name to avoid it falling into competitors' hands, effectively spelling the end of a furniture brand that was the market leader in the sector until as recently as 2006.
Hull-based owner VictoriaPlum.com, which was previously called Victoria Plumb before a rebrand this month, will begin selling bedroom furniture later this summer.
VictoriaPlum.com chief marketing officer Ben Padley said: "The reason for [founder] Jason Walker acquiring MFI was to understand the bedroom and furniture market."
Padley added the decision to close MFI was not a knee-jerk decision and was part of a long-term transition plan, which has involved winding down marketing for MFI.
The retailer has carried out research that found customers "are very much predisposed towards buying other elements of the home" from VictoriaPlum.com.
In order to reflect the expansion of its product range it has dropped the 'b' from its name to distance itself from bathroom connotations and added '.com' to the brand because there was confusion as to whether the online-only retailer had any stores.
VictoriaPlum.com is backed by private equity firm TPG, which is also a backer of taxi app Uber, and believes there is an opportunity to "disrupt" the market through its model of sourcing and designing product directly and delivering "very quickly".
Under TPG the retailer has brought in a number of new executives to drive the company forward including Padley and former Ao.com chief technology officer John Crowther.
The VictoriaPlum.com founders bought the MFI brand in 2010 from administrator MCR for £250,000 before relaunching it as an etailer in November 2011.
The decision to call time on MFI comes shortly after it emerged Shop Direct was closing Woolworths, which it relaunched after buying the brand following the retailer's collapse into administration.
VictoriaPlum.com had revenues of £53m for the year ending February 2014 and expects 35% growth in turnover for its most recent financial year. It has also opened a 277,200 sq ft distribution centre in Doncaster in order to support its growth.