Maplin will feature a robot that can be trained to do household tasks in its next marketing campaign as it seeks to triple brand awareness.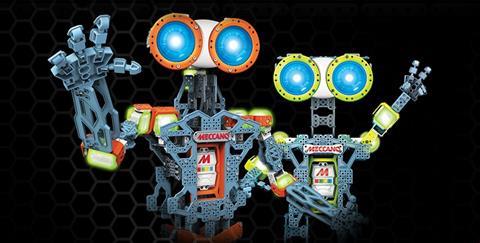 The Meccano Meccanoid robot will make an appearance in a TV advert that launches in May and follows on from the retailer featuring a drone in last year's TV campaign.
Maplin will begin stocking the robot in the latter half of the year. The robot can be programmed to repeat basic lifting motions and has a visual sensor that it can use to watch and learn actions carried out by its human owner.
The ad campaign focuses on Maplin's in-store service.
At present Maplin has 12% brand awareness and the retailer's boss John Cleland said it wants to increase brand awareness to between 30% and 35% within four years.
Cleland said the Maplin is "in the back of people's minds rather than in the front of their minds".
He added that heavily investing in TV advertising has allowed the retailer to boost profits, which have edged up on last year.
Maplin said its profits were "slightly ahead of last year". This week it reported its strongest sales growth since 2008.
The electronics retailer is also in the process of testing a travel store at Glasgow Airport and a trade concept.
Cleland said the travel store format is performing "really well" and as a result Maplin is now in negotiations with airports about more stores, but said the trade proposition was "doing alright but is not 100% where we would want it to be".