Exclusive data from Retail Week's new report, The Christmas Forecast, highlights modest year-on-year growth in non-food sales and reveals the sectors set for success this golden quarter.
In the absence of lockdowns and following significant online infrastructure investment by businesses, retail sales this Christmas will revert to pre-pandemic patterns, according to Retail Week research.
This is one of the topline findings of our new report, The Christmas Forecast, which provides predictions and analysis for retail sales this golden quarter, as well as sales forecasts by sector.
The report, produced working with Board, ChannelAdvisor and PwC, incorporates exclusive data from independent consultancy Retail Economics, predicts online penetration and compares all data with 2020 and 2019 – bringing clarity to what lies ahead.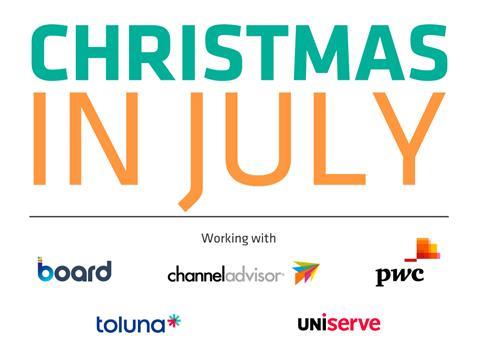 Coinciding with the annual industry event Christmas in July, Retail Week is producing free, inspiring and must-read content to help retailers prepare for a festive period like no other. Watch our interview with PwC to find out its Christmas predictions here.
How retail sales will compare to Christmases past
The report reveals that many retailers can expect a better Christmas for 2021, with modest year-on-year growth of 0.5% expected for non-food sales.
Total retail sales in Q4 2021 will be up by 1.8% on Q4 2019
However, grocers and food and beverage retailers are expected to find it hard to compete with 2020 levels, when food sales escalated in light of hospitality and leisure closures. Taking food sales into account, a drop of 2.3% in overall retail sales is expected this Christmas.
Longer-term comparisons are favourable, though. The report predicts that total retail sales in Q4 2021 will be up by 1.8% compared with Q4 2019. Non-food is expected to jump by 1.7%, driven by toys and games and a more buoyant homeware and furniture sector.
Christmas 2021 spending patterns will also be more reflective of 2019. Last year, the festive sales curve changed dramatically as shopping was pulled forward, with October recording the strongest year-on-year sales growth for six years.
Christmas spending patterns will be more reflective of 2019
On a positive note, it is expected that consumer fears surrounding product availability and delivery delays, which caused this sales pattern, will have waned by this golden quarter.
This expectation is backed up by the level of consumer confidence expected this Christmas – compared with 2020 and 2019 – which is revealed in the report.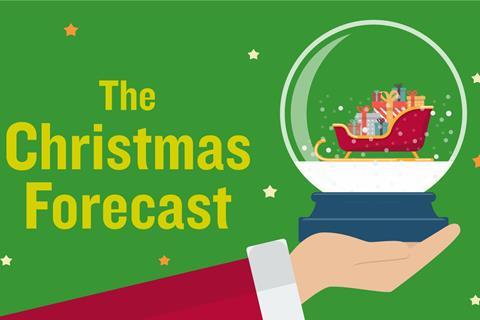 Access your free copy of The Christmas Forecast: Outlook for a festive season like no other today to find out what consumer sentiment will be and put your business in prime position to attract the lucrative Christmas consumer.
You'll also uncover:
The sectors that stand to benefit from higher retail spend this Christmas
What online penetration will look like and whether stores will bounce back
How retailers including Aldi, The Very Group and Notonthehighstreet are already planning for Christmas 2021