The population is changing in age, ethnic mix and household size, and these demographic shifts have significant implications for retailers.
For the first time in British history there are now more people aged 60 and above than there are under-18s. By 2020 the number of over-60s will hit the 30 million mark for the first time, according to Age UK.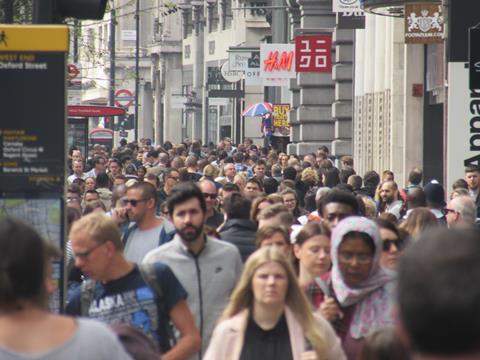 And demographics are shifting more widely – it is not just the age of the population, but its ethnic mix, when and how people plan to settle down (or not) and attitudes about owning property.
Retailing, which moves and is moved by the times, is of course changing too. But what do retailers need to know to keep up with changing demographics?
Social changes
As the oldest people live longer, it appears that the generations below are staying younger for longer, in attitude at least. Young adults are waiting longer to settle down and before they buy a property.
In the decade between the 2001 and 2011 censuses, the number of people living alone in Britain increased by 564,000. In major cities, it is common for 40% of households to have just one occupant and in the City of London, the capital of 'singleton' culture, it is 56%.
What does this mean for shopping habits? One immediate consequence, says Conlumino global research director Maureen Hinton, is the scales of purchases being made across the board.
"Smaller households and single people tend to spend less on food, doing smaller shops more often"

Maureen Hinton, Conlumino
She says: "Single people tend to have smaller houses and flats, which don't cost as much to maintain. And with more renting happening now, people aren't investing as much. They're spending more on things like homewares to decorate their flats but not big-ticket items such as furniture and white goods.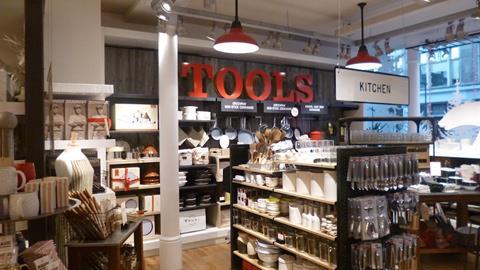 "Smaller households and single people also tend to spend less on food, doing smaller shops more often."
Diverse population
In another demographic shift, immigration is at its highest ever level – 336,000 in the 12 months to June 2015. Increased migration from the European Union, the Middle East and Africa impacts not just population size but diversity too.
CACI consulting partner for location strategy Paul Langston says the shift is creating a number of interesting effects. Urban areas for instance have an "increasingly ethnically diverse population and younger profile" compared with rural areas, which remain relatively uniform with a more typical age progression.
"City destinations will have the greatest diversity of retail brands to reflect the more diverse demographics and sheer concentration of spend"

Paul Langston, CACI
"Net migration looks set to remain high for the foreseeable future," he says. "Retail will continue to evolve to reflect these trends.
"We will continue to see that city destinations will have the greatest diversity of retail brands to reflect the more diverse demographics and sheer concentration of spend."
Immigration looks likely to continue at the present rate. The millennials are shaping shopping habits, particularly online, and people are buying houses later in life. The times have changed and retailers have to change with them.
Retailing and the generation game
Understanding the big shifts is crucial, but it is also important, says KPMG head of UK retail David McCorquodale, to grasp the "subtle generational differences" between baby-boomers (1946-64), Generation X (mid 1960s to early 80s ) and millennials (early 1980s to early 2000s).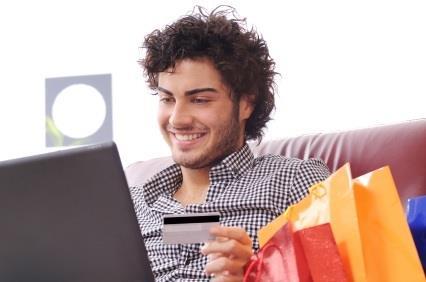 He says: "Baby-boomers like to see, feel, touch products and have instant ownership of them. Their retail expectations are more based around the store experience.
"For millenials, feel and touch is further down their pecking order. They're more interested in social shopping; if their friends like something they'll buy it. And they don't tend to need instant ownership."
Research carried out by landlord Hammerson and Conlumino for the annual Shopper Tribes report showed that younger people are much better multitaskers (23.9% use four or more shopping channels at one time), are the least loyal in terms of online brands and make the most weekly store visits of any age group.