Flooring specialist Carpetright is overhauling its brand as it prepares to trial a new logo and store design in the summer.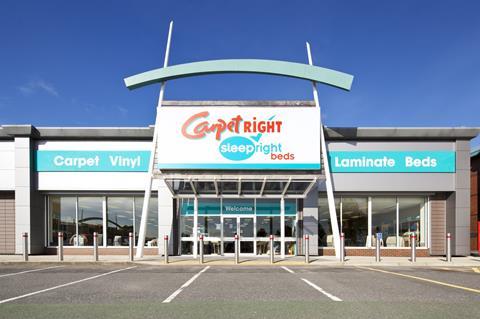 The retailer is focusing on perceptions of its brand after experiencing robust sales following the introduction of interest-free credit. It also conducted a review of consumer perceptions of its pricing.
Carpetright chief executive Wilf Walsh said the days of 60%-off Sales "are over" because he believes any Sale of more than 50% is damaging to the brand.
He said: "We have got the direction of travel right, we have landed the value element right and now the heavy lifting starts in terms of focusing on range and brand perception."
Carpetright is at present undertaking customer research in order to create the new logo and store design as it seeks to test a "more contemporary look and feel" in the summer.
It also plans to test a new high street format, for which it is seeking 2,000 sq ft units. These will complement its existing high street stores.
The retailer has also introduced a customer service programme called 'Do we measure up?', which gives live feedback about how stores are faring and deals with customer complaints.
Carpetright has hired Toni Adams from Nationwide as head of customer experience to oversee the programme.
The retailer has reported like-for-like sales up 7.5% in the UK in its third quarter for the 13 weeks to January 24. Carpetright's total sales increased 6.6% during the period.
Carpetright trading improves in Q3 after new Boxing Day promotions
1

2

3

Currently reading

Carpetright to overhaul brand with new logo and store design