Bargain Booze has launched an advertising campaign that lampoons German discounter Aldi and its price comparison adverts.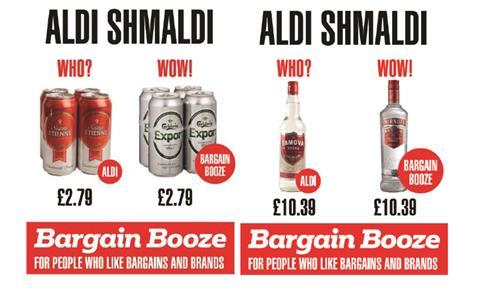 With the tag line "for people who like bargains and brands", the advert shows well-known brands alongside Aldi own-brand alternatives, which cost the same price. The campaign aims to show that Bargain Booze stocks "quality" branded products at low prices.
Bargain Booze said it was a "cheeky twist on recent supermarkets' advertising campaigns".
Carol Savage, chief customer officer, said that the ads "reflect the humour and personality of the Bargain Booze brand".
She said: "We deliver low prices and exceptional customer service, while having some light-hearted banter along the way."