Asos boss Nick Robertson boasted that he raced off with one of the most lucrative sponsorship deals in sport for free last week.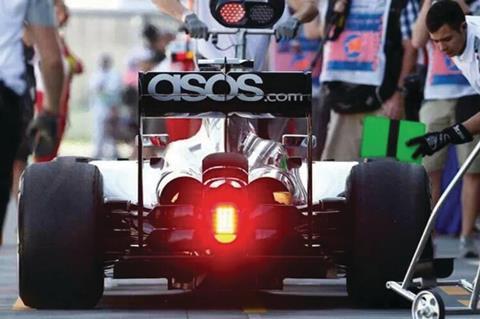 Formula 1 fans may have spotted the etailer's logo on the side of McLaren's car in recent races. It just so happens that Kevin Magnussen, a driver at the sponsor-seeking team,has enjoyed long-term sponsorship from clothing brand Jack and Jones. The brand is operated by Bestseller, which is owned by Asos' largest shareholder Anders Holch Povlsen, who has pulled some strings and bagged a free advert for his online investment.
With 500 million Formula 1 viewers worldwide, the exposure should help Asos' overseas sales to motor.