Asda is taking the fight to the discounters by drawing attention to the fact its "posh food at proper prices" is available to more of the UK.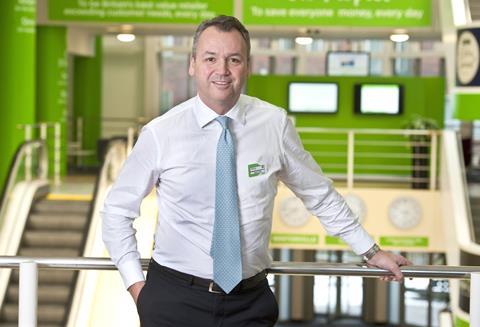 As the grocery battle escalates, Asda is seeking to increase pressure on Aldi and Lidl by drawing attention to their shortcomings in its promotional activity.
Asda is launching a range of premium products this Christmas and claims the range is only available at "posh retailers and, unlike the discounters, are available at local Asda stores the length and breadth of the UK from Perth to Portsmouth".
As part of its Extra Special range, which includes 70 new items, Asda is offering a whole leg of Serrano Ham for £39, which it says is "even better value than Aldi's version which retails for £44.99".
Aldi and Lidl are drawing attention to the premium food such as lobster and caviar they offer at knock down prices.
However, Aldi was recently forced to rename its Beluga caviar after food experts drew attention to the fact it did not meet the critieria.
The increasingly aggressive tactics from Asda comes after its chief executive Andy Clarke admitted last week Asda needed to do more to combat the discounters.
He said: "A new reality is upon us and although we were the first to adapt, we need to do everything to remain ahead of our traditional competitors whilst removing reasons for customers to go to the small discount shops. That's the strategy we are on and we need to keep accelerating it."
Talking about the new range, Asda chief merchandising officer Barry Williams said: "We've worked hard to source the very best posh food for pocket-money prices this Christmas.
"Whether it's whole lobster, British roast beef, or a bottle of premium fizz, unlike other supermarkets, we've got it in all our stores, up and down the country. Luxury really doesn't have to cost the earth."