Catalogue store group Argos will tomorrow unveil a refreshed brand, coinciding with the launch of its latest big book.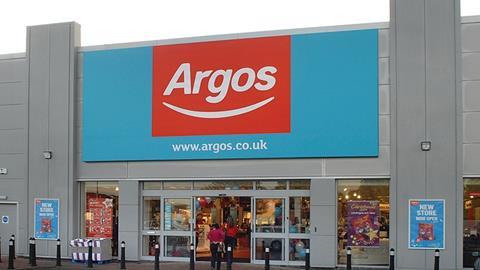 The brand update is Argos's first in 10 years and designed to present a more modern image, reflecting the extent of change at the retailer while reinforcing its established appeal.
The retailer has modified its logo, emphasising the "smile" design, and changes will be reflected on fascias, point-of-sale materials and online. Some stores will unveil new fascias on Saturday, and the rest of the portfolio will be updated over four years.
Argos managing director Sara Weller said that over the past decade Argos has become a multichannel business, improved its offer and service, and it was time to update the look. She said: "The feeling from customers was that Argos has moved on a lot but the look didn't reflect that.
"Also, customers have moved on in terms of what they think conveys a modern, fresh brand."
Argos head of brand marketing Siobhan Fitzpatrick said the Argos "smile" has strong customer recognition and the new version remains instantly recognisable but "feels more modern and relevant".
Simon Bailey, chief executive of Brand Union, which worked with Argos on the changes, said it was important to update because customers feel confident in companies that are investing in themselves. "Argos is signalling that it will be around for a long time to come," he said.
Last week Argos parent Home Retail Group reported that profits would be ahead of expectations. Argos posted a 0.1% rise in Christmas like-for-likes.