Loyalty has long been at the heart of retail, but as pressure mounts and competition hots up, retaining existing customers has climbed up the agenda.
At their best, loyalty schemes give shoppers compelling reasons to opt for one retailer over another and can drive significant uplifts in footfall.
They also have the potential to equip businesses with the information they need to stand out from the crowd and survive in today's digital economy.
However, many retailers are failing to unlock this potential and some traditional loyalty schemes are diminishing in relevance.
According to Bryan Roberts, TCC global insights director, consumers currently have an attitude of ambivalence towards loyalty schemes.
"When done well they can be incredibly meaningful. But many shoppers feel they're not currently worth crossing the road for"

Bryan Roberts, TCC Global
"They are not a game-changer – only 5% of shoppers say they would stop spending if a retailer ended its loyalty scheme," he says.
"That's not to say loyalty schemes are dead. When done well they can be incredibly meaningful. But many shoppers feel they're not currently worth crossing the road for."
Many retailers are not reaping the benefits of their often costly schemes either, with valuable data going unused.
But some are taking pains to address this – reassessing the efficacy of their schemes and exploring how to get more out of them.
Just this month, Sainsbury's snapped up its longstanding loyalty programme partner Nectar with a view to knowing its customers "better than anyone else".
The grocer shelled out £60m for Nectar – of which it was a founding partner in 2002 – and is now set to benefit exclusively from the customer data that has been collected since the scheme's conception.
Meanwhile, Marks & Spencer has drafted in Starcount – led by the pioneers of Tesco Clubcard, Dunnhumby founders Edwina Dunn and Clive Humby (now at Starcount) – to spearhead improvements in its loyalty and CRM programmes.
With the aim of improving its customer understanding and personalisation, M&S and the founders of Dunnhumby will "transform", among other things, its Sparks scheme, which currently has around six million members.
M&S views Sparks as a key weapon in its fight to become a 'digital first' business.
What do customers want from a loyalty scheme?
Retail Week, in collaboration with Walnut (formally ICM), took a temperature check on the consumer appetite for loyalty schemes.
A poll of more than 2,000 shoppers revealed that the vast majority – 94% – of consumers are a member of a scheme.
The most popular among them were Tesco Clubcard, Nectar and the Boots Advantage Card – unsurprising given the maturity of the schemes and the nationwide saturation of the retailers involved.
However, this does not necessarily make members of these schemes loyal. According to most recent Nielsen figures, only 55% of British loyalty scheme members say they shop more at those retailers. This suggests that the schemes are failing to keep shoppers engaged.
So what rewards do shoppers value?
The Walnut poll found that shoppers place particular worth on being able to accumulate points to spend in-store and earning a degree of exclusivity. Shoppers also love getting something for free – such as a beverage or a paper – because it acts as a tangible reward for their custom.
Percolated perks
Waitrose's MyWaitrose scheme, which entitles shoppers to a free hot drink – and a paper if they spend more than £10 – has accumulated more than seven million members since it launched in 2011.
The launch of MyWaitrose required considerable investment, which contributed to a squeeze on profits; however, the grocer said it helped it to gain market share and grow sales.
But Roberts questions if it has helped Waitrose generate "real loyalty" among its core customer base. He argues that the grocer has fallen victim to a degree of exploitation, with passing shoppers buying a single banana, for example, in order to get a free coffee.
Roberts cheers Tesco Clubcard for its choice of rewards – the grocer partners with other firms to offer members money off meals out, leisure activities and holidays.
"Points are seen as genuinely useful when they can be exchanged for days out and events," Roberts asserts.
"Just giving customers money off items they buy frequently – as Nectar does – is nice," he says, "but… when stacked up against the discounters, schemes like this have ceased being a big game-changer."
Starcount's Humby believes reward preference varies from sector to sector. When it comes to infrequently shopped outlets – such as fashion or department stores – it is more challenging for retailers to understand their customers.
"They don't buy the same items again, so it's a very different game," he says. "Shoppers in this market value early access to sales, invitations to events, exclusivity and privileges."
Breaking down barriers to loyalty
The factors preventing shoppers from joining loyalty schemes, according to Walnut, include feeling the rewards aren't worth it, a reluctance to carry too many cards and being nervous of receiving too many emails.
Other perceived problems include having to spend longer at the till and concerns around data privacy.
So, what can retailers do to break down these barriers and get their hands on more data?
Tim Mason, chief executive of retail tech company Eagle Eye and former deputy chief executive of Tesco, thinks the big problem with traditional loyalty schemes is that, because not everyone signs up, retailers only have access to around half of their customers' information.

"That's 50% of shoppers for whom you have no data, no personalised insight. Those shoppers are just a herd of wildebeest who have wandered in to forage"

Tim Mason, Eagle Eye
"That's 50% of shoppers for whom you have no data, no personalised insight. Those shoppers are just a herd of wildebeest who have wandered in to forage," he says.
Mason, who was responsible for the launch of Tesco Clubcard, says retailers need to employ a number of tactics to attain more data.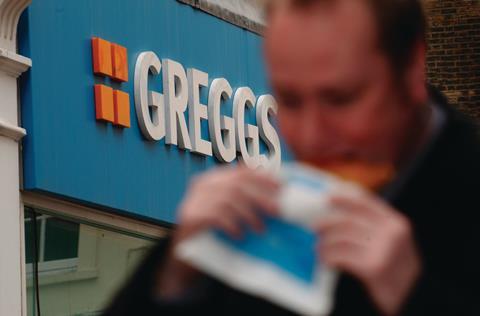 "No two customers are the same so there is no one-scheme-fits-all solution," he suggests.
"The way to get a digital relationship with the largest number of people is to acknowledge this differentiation and employ a variety of schemes, such as games, email promotions, loyalty events to encourage shoppers to identify themselves to you.
"You don't need a traditional loyalty scheme per se. Amazon Prime, for example, is a delivery scheme but drives very loyal behaviour."
Mason offers e-receipts as another example of how retailers can link a purchase to a person.
"The data you trap can be used to personalise the experience, drive an extra shopping trip or sell an extra product."
A company offering the above is Greggs, which has an app that combines a game with the chance to win a prize, an annual birthday treat, special offers and stamp collection.
Gamification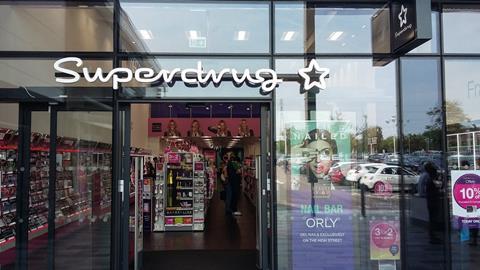 The use of 'gamification' to engender loyalty and capture customer data is increasingly popular and, according to Roberts, very powerful.
Roberts explains that quizzes and games, such as the Swipe to Win initiative employed by Superdrug, hold great appeal.
"People enjoy the process of playing the game and the chance to win an immediate reward. It's good for retailers too because the winner, whose information they then have, will have to go into store to claim and many people will then buy something else while they are there.store to claim and many people will then buy something else while they are there.
"It's going to be a huge part of loyalty, and can be opened up to customers who aren't loyalty card holders. The risk is that consumers become suspicious of giving away their data if the prize isn't something they think is worth having."
Going cardless
The proliferation of apps has, for many retailers, offered a solution to the issue of shoppers not wanting to carry multiple cards. But, according to Humby, it's hard to move to a totally digital environment and still please everyone.
"It's a faff going onto your phone when you're buying groceries," he says, "but if you can close the loop on payment then that could be very powerful."
Tesco has made progress here with its Tesco Pay+ app, which converges its Clubcard with payment technology, enabling shoppers to accrue points and pay in one fell swoop.
But Asda, among others, is understood to be exploring the idea of taking this one step further: according to Humby, there is an opportunity for retailers that shoppers visit frequently, such as grocery stores, to reward customers without having a membership card or app at all.
"If you keep no personal details on the customer, you're GDPR-free, but you can still issue offers on the till – it's an anonymous loyalty programme"

Clive Humby
He says some retailers are trialling the benefits of storing customers' credit card details so that, when used multiple times, the shopper can automatically be issued a reward.
"If you keep no personal details on the customer, you're GDPR-free, but you can still issue offers on the till – it's an anonymous loyalty programme," Humby explains.
"This could be more appealing to customers who are protective of their personal data, but shoppers might find their card details being saved a bit spooky."
On the flip side to this cardless innovation, good old-fashioned stamp cards still hold a lot of weight. Humby says accumulating stamps is psychologically very powerful because you can track the progress being made.
How can retailers fully harness the data?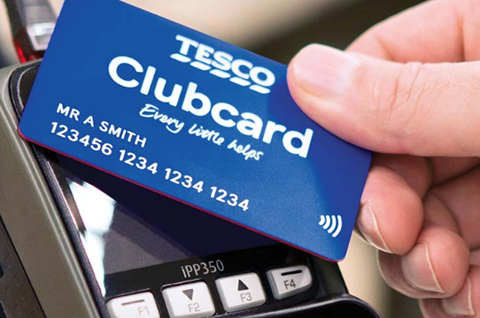 According to Roberts, 90% of the data from loyalty cards is "utterly wasted". He says supermarkets, in particular, are guilty of generating valuable data and then doing nothing with it.
Humby says retailers could make better use of stores. The information could help better range specific stores or identify new products that should be listed.
"The rent on a building is fixed, if you can make better use of it and make it more relevant to customers, you will get more out of them.
"Can you change the prices to suit the demographic, or hold more stock of a certain sandwich? Using the data to support the store estate is immensely powerful," he says.
Roberts says Tesco has used its Clubcard data to carry out basic demographic analysis and tailor promotions and ranges for each of its stores, "making assortments incredibly suitable to the catchment area".
Better targeted marketing
Shoppers claim one of the barriers to joining loyalty schemes is annoying, irrelevant emails. Retailers should be using customer data collated to improve personalised communications and rewards.
"If retailers are sending truly tailored offers to members then emails are perceived to be useful," Roberts says. "However, if the content is random and not relevant, the emails will be seen as an irritant."
Humby agrees that businesses give loyalty schemes "a bad name" when they try to sell stuff that isn't relevant to the shopper. "Too often the products drive the communication, rather than the people."
However, the difficulty with sending shopping suggestions based on purchase history is that it can "sometimes go disastrously wrong", says Humby.
"Computers lack a certain amount of nuance and can make some odd assumptions," he says.
One thing, however, is clear – loyalty schemes, in whatever form, are not going away. If harnessed intelligently, retailers can use the information they collect to interpret the 'why and why not' of shopper behaviour and better serve their customers accordingly.
As Eagle Eye's Mason says: "If you've got a loyalty scheme in place, and you've started to receive the data, it's hard to imagine running your business without one."