It was on New Year's Eve 2019 that the World Health Organisation's China office first heard reports of a new virus sparking a rise in cases of pneumonia in the city of Wuhan.
Shoppers will evaluate product's value "instrumentally, rather than expressively" as focus shifts from brand equity to durability, says consumer psychologist Dimitrios Tsivrikos
Working from home across retail and business more widely will go from "a trend to a flood", predicts former Waitrose boss Mark Price
Increased online demand will lead to a rise in 'dark stores' used as customer fulfilment centres, Wincanton chief James Wroath says
At that point, merely three months ago, 'coronavirus' was a word most people didn't know existed.
Since then it has dominated news bulletins daily, becoming a global pandemic, triggering terms that none of us had previously used – social distancing, self-isolation. Rationing by major retail chains has gone from a wartime practice to everyday reality as shoppers panic buy and stockpile.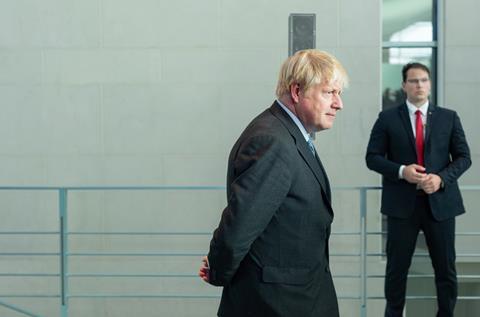 For thousands of workers, the daily commute has changed from jostling on trains and buses to a short walk from our beds to the sofa or dining room table. And celebrating the end of a long day in the office – or at home – with a trip to the local pub has been condemned by Boris Johnson as something that could put ourselves and society's most vulnerable people at risk.
There is no precedent for any of this, and we have been told by health secretary Matt Hancock "this is a marathon, not a sprint." Just how long that marathon lasts is anybody's guess.
For retail, the impact of these changes and measures has already been cataclysmic. Businesses such as Laura Ashley and Beales that were teetering on the precipice have been pushed over the edge, while previously resilient players like Mountain Warehouse have gone from bumper Christmas sales to the brink of mass redundancies in a bid to cut costs as sales plummet.
Global fashion titans ranging from Zara to H&M, iconic department stores like Selfridges and Fenwick, and sportswear powerhouses including Nike and Adidas have closed stores in their hundreds to prevent the spread of the infection. Conversely, grocery players including Morrisons and online rival Ocado have reported bumper sales as a combination of uncertainty and fear triggers a surge in bulk-buying.
The impact of the virus on customers and businesses alike has already been huge – but it is only just beginning.
As author of The Participation Revolution Neil Gibb puts it, the outbreak of coronavirus is "a catalyst that will set off all sorts of seismic change" in the coming months and years. So just how will this pandemic change how people shop, work and live – and how will retailers need to adapt in order to be fit for that post-coronavirus future?
How we shop
The spread of the global pandemic has had an immediate impact on how and what we are buying and why. Grocers have urged consumers not to stockpile and shoppers panic buying toilet roll and hand sanitiser have been admonished on social media.
However, University College London professor and consumer psychologist Dr Dimitrios Tsivrikos says this behaviour is a standard response to the situation we're facing – and will have lasting implications for how we shop.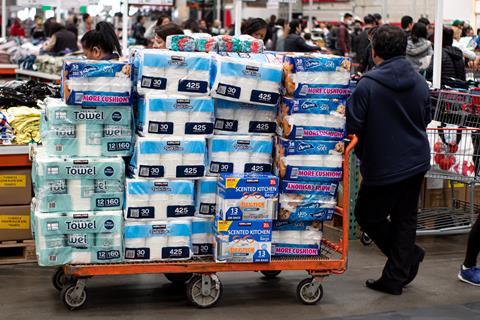 "Panic buying is our only attempt to control a situation that is so uncertain," he says. "You, as a consumer, are receiving conflicting messages every day – the government says don't worry about it, we've got food for everyone; then supermarkets start rationing and media spread panic. Consumers are stuck between those three powerful messages knowing 'We have no real idea, so all we can do is prepare'."
Tsivrikos believes the surge in panic buying will convince shoppers to reassess how they find value in commodities long after the initial wave of fear induced by coronavirus has subsided.
"This crisis will mean we view potential purchases through a different lens, wherein products will be seen instrumentally rather than expressively," he suggests.
"A number of products we have bought before now have derived value from their brand and aesthetic, and a sense that consumption equates to identity. The panic buying and way of preparing we are seeing now highlights the instrumental quality of products – how long does it last? Do I actually need it? Is it actually worth its value?
"Does it serve a clear purpose and can you quantify it? If so, it will be relevant; if not, it will be secondary in the minds of consumers."
Tsivrikos thinks retailers will need to make a fundamental shift in their approach to marketing as a result – communicating the value of products based on their durability and how essential they are to shoppers – if they are to win sales.
Shift online
The already increasing penetration of online shopping has accelerated during the coronavirus crisis, as consumers steer clear of high streets and shopping centres. But there could be even more growth in the category to come.
One retail boss believes coronavirus will shift an increasing proportion of bricks-and-mortar loyalists online – not just during the pandemic, but for good. That is a shift he suggests will dramatically shape the face of our high streets for years to come.
"Retailers are now training people to buy online who maybe haven't tried it before. Those consumers will find out very quickly how convenient it is," he says. "Online usage was accelerating anyway, but clearly this will give it another huge shot in the arm. That will definitely have a lasting impact on retailers, their business models, how many stores they have.
"The modern shopper is increasingly ethically, environmentally and community-minded. They will remember the retailers who helped them and their families and friends during the bad times"

Retail chair
"Our high streets could look very different once we're out of this. If all retail closes except for grocery stores, how many shops will reopen in the long term? If you've got businesses that are struggling anyway, and you know you're coming out of this at the other end into a world where consumer confidence will be fragile, with more people buying online, those businesses will be under even more intense pressure.
"The sobering reality of stores being closed will focus management and investors' thinking on what the best route forward is – and that is likely to be a model much more focused on online than physical retailing."
Futures agency Trend Bible's chief executive Joanna Feeley concurs, predicting that elderly and vulnerable people, whose freedom is most restricted, will increasingly switch to ecommerce. During the pandemic, shopping online is, in many cases, "forced behaviour", but Feeley warns "there is no guarantee that people will go back to their former habits".
While national and multinational retailers reconsider their physical presence, Feeley thinks high streets will accelerate their evolution into "places to be", sparking the return of 'local high streets' up and down the country.
Gibb echoes this view and thinks the "rebalancing" of high streets into places to build community as well as buy products will be accelerated by consumers' increased anxiety over travelling to regional shopping centres or out-of-town retail parks.
"If you look at what is growing on the high street today it's the hairdressers, gelato shops, tattoo parlours and the beginning of a renaissance in record and book shops, all focused around the local community," Gibb says. He believes that is a rejuvenation that will happen at pace as shoppers develop an increased propensity to pick up goods from their local high street stores rather than travel further afield.
Shopper psyche
During the pandemic, several such local businesses, and larger retailers such as Iceland, Morrisons, Lush and John Lewis, have received praise for the way they have put people before profit. Between them, they have unveiled a raft of measures – from only opening stores for older and vulnerable customers at certain times, to earmarking swathes of cash for local community groups – to help their staff and customers through the crisis.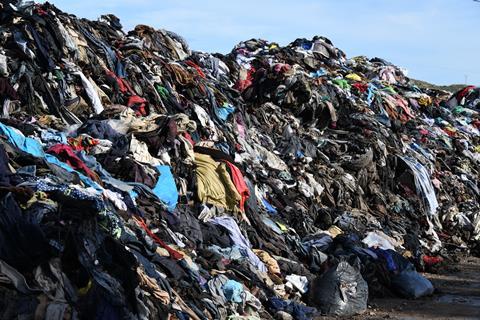 One retail chair believes it is those businesses, which display the strongest values, that will win the hearts and wallets of consumers in the longer term. "Purpose is the word du jour – it has been for a while now, but it is even more so in a time of crisis," he says. "The modern shopper is increasingly ethically, environmentally and community-minded. They will remember the retailers who helped them and their families and friends during the bad times and then gravitate to those retailers during the good."
WGSN Insight senior analyst Petah Marian believes the impact of coronavirus on the shopper psyche will extend beyond that and "drive a significant evolution in consumer beliefs and attitudes". In a report on the implications of the outbreak, she predicts trends such as anxiety, meaningfulness and considerations around how people spend their time will increasingly come into play, along with increased digitalisation.
"Consumers will not only be fearful on the wellness front, worrying about their health, but concerns around finances will also come to the fore in the midst of the financial uncertainty that has emerged as businesses are forced to shutter or slow down operations," the report says. Marian advises businesses "to create in-store and marketing strategies that enhance a sense of security, wellbeing and promote calm" as a result.
The dramatically changed environment "will drive consumer preferences towards products with attributes that reflect a sense of safety and security", Marian adds. "As people re-evaluate their relationship with consumption, brands will have to do more to encourage people to spend through strategies that focus on creating meaning for consumers. Brands should tap into this via strategies that help consumers feel part of something bigger or via leading a better life."
How we live
Futurologist Howard Saunders believes the outbreak of coronavirus has provided the developed world with "the socio-economic reboot we've all been yearning for".
As people have become increasingly aware of the impact their consumption has on both the planet and those around them, society has been steeped in uncertainty about its purpose.
"Pre-Covid-19, we grew hysterical over every social injustice, inherited privilege or innate bias we could find," Saunders says. "Put simply, we now have something more urgent to fret about, namely survival."
"The coming months will teach us a lot about ourselves. We will learn how to work remotely, how to replenish essentials online, how to write, read and entertain ourselves"

Howard Saunders
With the closure of thousands of public spaces such as shops, restaurants, bars, cinemas, theatres and music venues, Saunders worries that the pandemic could spell the end for many such businesses. In their place, he predicts a rise of, or return to, old ways of living such as cooking more family meals at home rather than eating out.
"Nations will focus on feeding their own, rather than exports, meaning we'll become accustomed to buying locally produced, seasonal food. We'll learn how to cook again, bake bread and home-brew. We'll take on more DIY, learn to knit, sew and play instruments. In short, we'll live much simpler, dare I say, more austere lives."
Saunders also predicts an overhaul of the service industry after a period of isolation. While retail and hospitality staff are often the targets of indifference at best and abuse at worst, he reminds us that they are ultimately the industries of human engagement, which people will require more than ever once the pandemic is over.
"The coming months will teach us a lot about ourselves. We will learn how to work remotely, how to replenish essentials online, how to write, read and entertain ourselves. Even social media will undergo a much-needed reset as we become more aware of the vacuousness of posts. Our media will mature to reflect the age."
The health emergency, including people being forced to spend more time at home, will prompt reconsideration of what constitutes 'time well spent' and alter how people spend their home lives.
Marian says: "Increased isolation at home and economic uncertainty will mean there's a less sustained demand for new products. This presents an opportunity for brands to entertain and create a sense of normality through clothing avatars and digital products. As people spend more time at home, look to partner with games providers to create digital avatars, like those created by Louis Vuitton for League of Legends, which blended digital skins with physical goods."
Particularly in these times of crisis, homes are seen as places of safety and security. That will not change, but the adapting role of the home as it becomes a workplace, as well as a haven, is likely to have implications for retail.
For instance, as Feeley observes, space is starting to be used differently. The trend of open plan living is giving way to division of space, reflecting a variety of uses such as leisure activities and work. Feeley says: "We're starting to see people segment their space and storage to accommodate home workout equipment and home working equipment. Something like a pandemic is going to accelerate that behaviour."
The changes are also influencing how businesses will need to communicate with and influence consumers. Personal trainers, for example, are increasingly operating from online platforms, while home-focused tutorials on DIY tasks such as fitting tiles are growing in popularity. "Some of it might be short-term, lockdown activity, but it will probably hold its ground," Feeley says.
The current emergency is also likely to influence what types of companies develop strong consumer resonance in the years to come. Feeley adds: "Some brands and retailers are taking this as an opportunity to say something more meaningful about what they stand for. Look at LVMH and their switch overnight into making hand sanitiser. You have to remain relevant and this idea of surprising agility is something retailers will pick up on."
How we work
Thousands of people across the country have settled into new working from home patterns after Johnson encouraged the nation to do so earlier this week.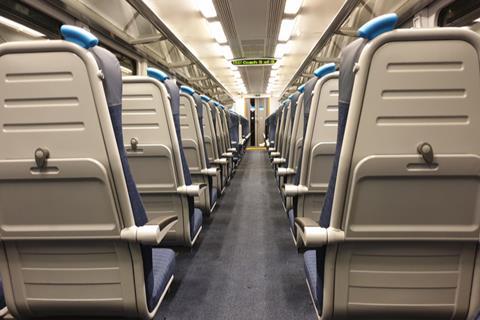 Those workers and their employees are quickly learning new ways of working that could stand the test of time, long after the pandemic has passed.
Next is one of the retailers that has quickly had to put new processes in place during the outbreak.
The fashion giant's chief executive Lord Wolfson explains: "We are adapting our technology for greater home working and seeking to segregate critical operational teams so as to keep all our vital operations and projects on track.
"Sourcing and developing new and exciting product ranges for the back end of the year remains vitally important. This will be a particular challenge because it normally involves a great deal of international travel.
"Our product teams travel to factories to develop new items and to overseas retail markets for inspiration. Such travel is likely to be impossible as the pandemic progresses. We are putting in place measures to compensate for a lack of face to face contact – video conferencing, online inspiration 'trips' and more."
Another fashion boss says his buying teams have already used such technology, in the absence of international travel, to help the business discover and source new products.
"This whole process has been really enlightening in terms of seeing how much people can do – and have done already – despite working from home and not being able to travel anywhere," he says. "Our buyers didn't go to a fashion show overseas and there was a lot of pushback because they thought we would be missing a trick, but within a week the big fashion houses had made videos of their products, on models, and we placed orders online.
"There are lots of new ways of working like that, which people are now discovering and working on, and there will be more and more examples of that ilk that emerge in the coming weeks and months.
"I think there will be a lasting change in terms of user-technology – I was on one call the other day with more than 100 people on it. The technology is getting better and better, and people are realising they can have these important meetings remotely. People save time by not travelling and businesses save money by not paying for that travel. But at the same time, there's a balance to be struck because people will still want to congregate together and have that team spirit."
"It's easy for there to be a feeling of isolation and not being listened to. There's something about face-to-face contact, especially when it's about things that are difficult or nuanced"

Mark Price, Engaging Works
Former Waitrose managing director Mark Price, who now runs Engaging Works – a business designed to enhance engagement and happiness at work – predicts that remote working will go from "a trend to a flood" in the coming years as a result of coronavirus.
But he says managers will need to shift their mindsets to consider three main priorities – keeping their people informed, ensuring they don't feel isolated and providing learning and development opportunities – in order for remote working to succeed.
"It's easy for there to be a feeling of isolation and not being listened to. There's a great challenge around email – it's easy for people to misread. There's something about face-to-face contact, especially when it's about things that are difficult or nuanced, so teleconferencing and videoconferencing are good," Price explains.
He says that for people to feel involved and recognised, managers have to make the effort to keep in touch at a human level – something he did at Waitrose, where home working was becoming popular long before the present crisis. Price says: "I kept a list of all my senior people and I'd try to talk to them every week. It's surprisingly hard to do because there are so many demands on your time, but part of recognition is just having that conversation, so set aside the time. In an office, it happens spontaneously but [at home] you have to work harder – those conversations over coffee about 'did you see that note from HR?' don't happen."
Similarly, employees "pick so much up" that helps them learn and develop just by being in an office, Price suggests. "When you're sitting on your own at home you don't get that. People will need to take more responsibility for their own development."
Operations
But getting used to having more staff working from home won't be the only operational shift retailers need to make.
Manhattan Associates UK managing director Craig Summers says this crisis spells the beginning of a substantial reworking of how retailers source, sort and deliver products across all sectors.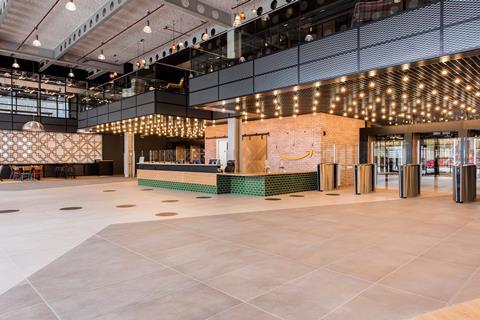 "Covid-19 continues to force businesses and consumers to rethink traditional approaches. Put simply, supply chains and the movement of goods and stock require people at work in distribution centres and on the road for deliveries – these roles are critical and cannot simply revert to 'working from home' or pure automation," Summers says.
"Retailers across all sectors are waking up to the realisation that there is a clear and present need to optimise inventory, especially fresh goods and pharmaceuticals, more effectively and efficiently. Furthermore, the recognition and need to utilise in-store stock for the fulfilment of online sales could finally represent a coming of age moment for ship-from-store."
Wincanton chief executive James Wroath predicts grocery retailers with large supermarket and convenience estates could need to rebalance their property portfolios away from shops and towards more fulfilment centres as a result of the uplift in online penetration driven by coronavirus.
"Some supermarket chains already have customer fulfilment centres because their stores aren't big enough or their car parks aren't big enough for fleets of vans. Increased online demand will drive this to be much more of a dedicated category with more customer fulfilment centres and dark stores," Wroath predicts.
"An acceleration of that is likely. Home delivery was on an incredible growth curve but has largely flattened out – there are people who do it and people who don't. What this pandemic will do is drive some of the people who don't do online shopping to give it a go, see the benefits, and stick with it."
"Retailers should view their spaces as gold mines, but not if all you are offering are price and product. Shops need to become community centres"

Dr Dimitrios Tsivrikos
For the stores that do withstand the test of time as retailers shape their models to cope with greater online demand, Gibb believes there is a fresh opportunity for shops to find new purpose as places where people from local communities can co-work as well as buy products.
"A lot of people will spend a lot more time working where they live rather than travelling to work," Gibb says. "Most people don't need to spend that much time in office spaces anymore and from a business perspective, they are expensive, difficult to get to, and with increased awareness of all of our carbon footprint, it becomes very attractive to not commute. But human beings don't like being alone, so it's about how you create working where you live."
Tsivrikos echoes this view: "Retailers should view their spaces as gold mines, but not if all you are offering are price and products.
"They can be used for social gatherings and could be a powerful way of making your brand feel trusted and safe after a period of huge public anxiety. Shops need to become community centres where people can enjoy themselves above and beyond products. I really hope people who can afford physical spaces will do that and it could be a great opportunity for them."
The world is likely to be a very different place once the coronavirus pandemic subsides, but the best retailers will seize the opportunities and key into our new ways of shopping, working and living.
Additional reporting by Luke Tugby, George MacDonald, Hugh Radojev and Rosie Shepard