Accessorize is considering launching a loyalty card after conducting a "successful" trial.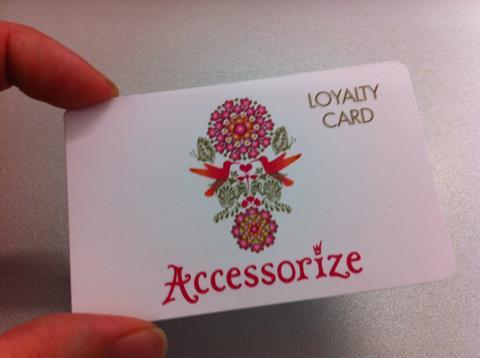 The retailer, part of the Monsoon Accessorize group, has been trialling the paper based loyalty scheme in the north west of England. In more recent weeks, the trial has been extended to stores including Bath, Richmond and the Kings Road.
Shoppers receive a stamp for every £15 spent. When six stamps have been collected the shopper receives a £10-off voucher.
A Monsoon Accessorize spokeswoman said that before a large-scale roll out, the results of the trials will be evaluated. But she indicated that a roll out was likely because the trial is proving "quite successful".
She said the accessories retailer was moved to launch a scheme after the success of the loyalty programme launched at its sister brand Monsoon.
"It's a data collection exercise, and enables us to reward loyalty and encourages visits to the stores," she said.