Today brought trading updates from some of retail's biggest names, helping to paint a picture of how the golden quarter panned out. We look at some of the key themes.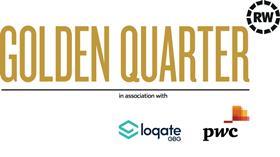 Slow start, late rush – the changing shape of trading
Lamentable trading in November made for an uncomfortable December as retailers played a high stakes game of catch-up.
The worst November "in living memory" – Mike Ashley's words – was down to several factors: unseasonably warm weather struck fashion retailers, while consumers decided to hold off purchases until Black Friday promotions got underway. That came against a backdrop of low consumer confidence and Brexit anxiety and a resultant switch away from discretionary purchases.
There had been an expectation that the discounting bonanza had begun to run out of steam following the frenzy in previous years. But while there were no scenes akin to customers fighting over TVs, consumers clearly decided that Black Friday was worth waiting for, especially when money is tight, certainty is short and there are Christmas presents to buy.
The famine-and-feast nature of November meant much of retail was then too afraid to move away from discounting through much of the following month.
Christmas certainly came late – retailers such as John Lewis and Sainsbury's were among many that flagged the last-minute nature of the rush to the shops.
While many of the updates have not been quite as bad as feared, the full extent of margin erosion on profits is not yet known.
Cut-price Christmas
Shoppers sought value throughout the golden quarter. Variously described as "savvy" and "cautious", they watched the pennies in general and much of the retail environment became highly promotional – though retailers' experience varied widely.
Morrisons and Sainsbury's have both reported what the latter described as "downtrading", as consumers bought fewer premium food items. That trend was disputed by Tesco, however.
Bargain-hunting generally was evident from November, as consumers held out for Black Friday discounts – and the event actually extended over weeks.
The John Lewis Partnership pinned some of its 1.4% gross sales uptick during the golden quarter on a "longer Black Friday promotion". Margins were dented though at John Lewis department stores because, as managing director Paula Nickolds said, the retailer sticks to its "never knowingly undersold" pledge "in good times or bad".
In December, the BRC-KPMG Retail Sales Monitor showed no growth in overall sales. KPMG UK head of retail Paul Martin said: "This comes despite some retailers desperately attempting to generate sales through slashed pricing, which has seemingly not been enough to encourage shoppers."
It was enough to hit retail performance though. Despite implementing "some tactical promotional activity" in a bid to remain competitive, Debenhams, for instance, still suffered a 3.4% like-for-like sales drop in the six weeks to January 5.
Marks & Spencer, which did not take part in Black Friday, blamed "widespread discounting by our competitors" at least in part for its 2.2% drop in like for likes over Christmas.
When it came to promotions, retailers were often damned if they did, and damned if they didn't. That throws up the question of how retailers should react. Will more decide not to discount in the hope of preserving full-price sales and margin, or will they deem the risk to sales growth too high?
Whichever path they pursue, they will need to demonstrate compelling value to woo hard-nosed, jittery consumers.
The winter of retail's discontent
As retailers updated on their final Christmas pre-Brexit, the level of frustration expressed with the Government reached fever pitch.
In the update for his retail group, which comprises Robert Dyas, Ryman and Boux Avenue, founder Theo Paphitis warned that an "extremely challenging" retail market showed no signs of abating in 2019.
"Retailers will and are striving to innovate, taking challenges in their stride. However, this will be more difficult if we continue to experience the political incompetence and arrogance that has become part of all our daily personal and business lives," he said.
"The neglect from distracted politicians will ensure that the outlook will remain bleak."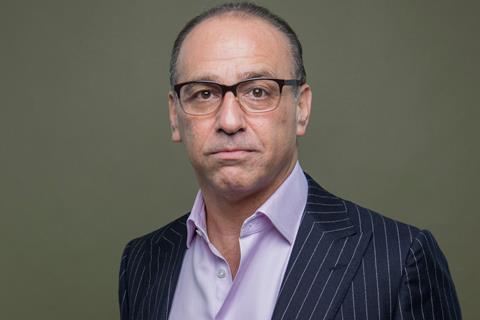 In a call with Retail Week today, Paphitis said he believes that a major overhaul of taxation is needed to create a level playing field for retailers, including raising VAT and cutting business rates – a sentiment that echoes the argument Sir John Timpson made to the Commons Housing, Communities and Local Government Select Committee earlier this week.
However, Paphitis said although reform was urgently needed he had little faith that the government would deliver it because of Brexit turmoil.
"They are paralysed. They are not governing, running the country or doing any of the major things that need to be done for business – but they cannot and will not tackle it because they do not have the ability, will or inclination to," he said.
"Transformation in retail is inevitable but the Government could make it less catastrophic. What is happening to retail now is brutal and we may never get back what we will lose as a result," he added, referring to businesses that may fall into administration due in part to the weight of business rates.
Paphitis was not the only chief executive to rail against the current retail rates system.
Speaking about M&S' reduced store portfolio following its Christmas trading results today, chief executive Steve Rowe said: "Part of our store closure programme was affected by business rates.
"Our Covent Garden store faced a half-a-million business rates rise… in the nicest possible way, we sell sandwiches."
John Lewis chair Sir Charlie Mayfield shared that view.
He said that the current taxation system is out of step with "how society values business" and taxes business which employ lots of people and buildings more highly than those that do not.
There is a tangible sense that the retail industry's patience is wearing thin as a result of uncertainty as it attempts to develop a post-Brexit strategy combined with inaction on the longstanding bugbear of costs such as rates.
"I do wonder whether [the government] are able to see beyond personal interests and conflicts to develop a more level playing field and improved job security for the vast number of people employed locally serving customers in our communities," said Paphitis.
"The handling of Brexit, with the disruption and uncertainty caused on one of the most important decisions in recent history gives me little confidence in our government implementing any meaningful change, in the short-to-medium term."
Shifting dynamics of online and offline
The relationship between online and bricks-and-mortar sales was under the spotlight as retailers attempted to find the right balance.
A trend evident in several retailers' festive period trading statements was a rise in online sales while in-store sales fell.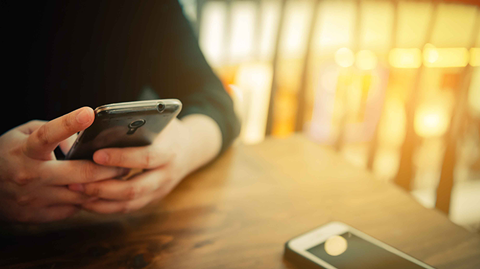 According to the BRC-KPMG Retail Sales Monitor, over the three months to December, in-store sales of non-food items declined 2.8% in total and 3.9% like for like. Meanwhile, total online sales of non-food rose 5.8% in December.
Finding the right equilibrium between the channels is proving difficult because increased online sales can also come hand in hand with increased costs.
Next chief executive Lord Wolfson told Retail Week he believes the "direction of travel is clear" but was unsure of when a balance between online and bricks and mortar would be reached.
Next's online sales increase of 15.2% in the nine weeks up to December 29 was offset by a decline in store sales of 9.2%.
The retailer attributed £2.5m of a small decline in profits expected this year to "increased operational costs associated with higher online sales".
While some observers wonder why retailers do not shut more shops and switch to online, it can bring unwelcome consequences.
That was evident at Mothercare, which suffered a 16.3% slide in online sales over Christmas.
Mothercare, ironically, put the decline down in part to lower sales made through in-store iPads because of its store closure programme.
In-store iPad sales were down 15.5% and store like-for-like sales were down 11.4%.
Both channels look destined to continue to play a part in retail success. PwC industry leader for retail Lisa Hooker said: "With Christmas being quite late, it lent itself to retailers like Next which have a good platform of stores and fast reactions so that shoppers could click and collect their orders from stores.
"Well-positioned, well-serviced stores like that are really valuable at Christmas for that reason."
Waitrose completed 26,000 click-and-collect orders on Christmas Eve alone, a jump of 52%.
While, as Wolfson said, the direction of travel may be clear, some retailers – Mothercare being an obvious example – still have some work to do on ensuring they have a model that works.
A womenswear resurgence? Not quite
Surprisingly, given a tough fashion environment, some updates highlighted womenswear as a strong performer. But that cannot be read as a blanket resurgence of apparel retail.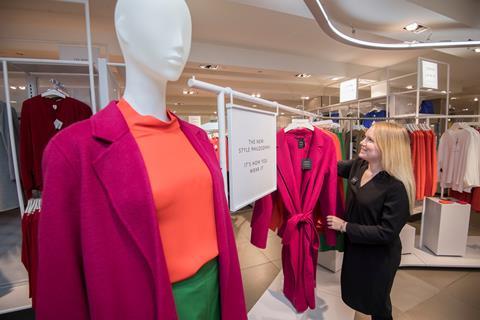 John Lewis' fashion sales rose 6.8%, boosted by own-brand womenswear, which was up 14.7%. The retailer has invested heavily in its own-brand womenswear, bringing out an entirely new and heavily marketed range.
Sales of Tesco's own-brand F&F were up 3.8% year on year, "aided by a particularly strong womenswear performance".
Some retailers also benefited from trends such as animal prints. Hooker said: "There were some quite clear fashion trends this year, which we haven't always seen. Fashion always does better when there are clear trends because it creates reasons to shop.
"It did slightly better [than expected] but a big reason for that was also the discounting going on as well. A combination of fashion trends and some well-positioned promotional activity tempted people to shop."
Other fashion retailers such as Ted Baker and Joules fared well. However, across apparel December was not a great month, so tough times look likely to continue.
General merchandise jitters
One sector that is generally resilient over the Christmas trading period is general merchandise as shoppers snap up stocking fillers – however, this year's performance was mixed and included a profit warning from Halfords.
Hooker said "practical gifting" items, such as books, toy collectables performed strongly during the period.
However, sector stalwart B&M submitted an uncharacteristically subdued set of results for the Christmas period, during which UK like-for-likes declined 1.6%.
Chief executive Simon Arora said the value retailer had "a very disappointing November, like most of retail".
B&M did not participate in Black Friday, which he believes was a driving force in the business recording a rise in total sales over the quarter overall.
"We didn't [offer Black Friday deals] and that's why we have had a pleasing quarter in terms of gross margin, which expanded by 30bps over the quarter because we didn't participate in Black Friday – or what I call busy fools syndrome," he added.
"The positive sales we did achieve for the quarter were achieved at a much higher rate of sell-through at full price in December as a result of not discounting in November."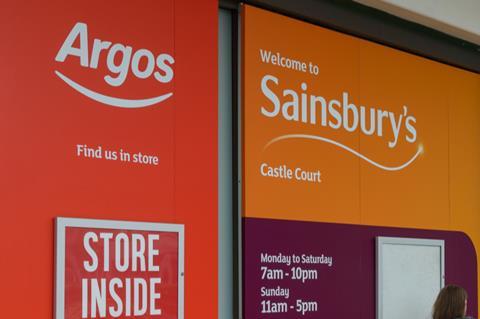 Argos' festive sales also declined year on year due to reduced Black Friday promotional activity, though Sainsbury's said it "outperformed a weak general merchandise market [due to] strong sales growth in the key Christmas weeks".
Coupe said: "People have been extremely cautious in the way they spent their money. That's manifested itself in the general merchandise market in particular, where purchases to some extent are discretionary.
"Perhaps the most surprising thing in our quarter in that particular business was that toys were down double digits as a market. Although we managed to grow our market share, we saw our sales decline in toys."
PwC director of retail strategy Kien Tan stresses that in many cases general merchandise's overall subdued performance was down to "retailer-specific issues", such as warm weather impacting Halfords' sales of deicer.
However, Coupe believes there has been a wider slowdown, which will have affected many retailers in the general merchandise sector, rather than a select few.
"I suspect that when the full reporting season is over, you will see a flavour for how challenging it has been in many of the general merchandising and clothing markets," he says.