Northern grocer Booths plans10 new stores as it plans to roll out its new store format across its portfolio.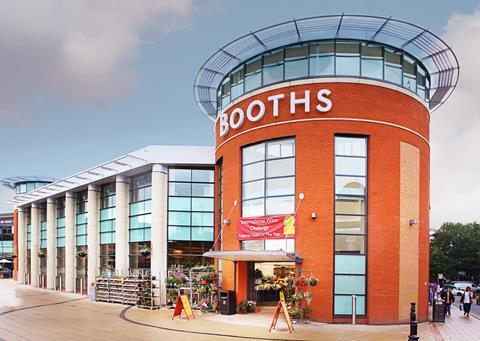 The upmarket supermarket, dubbed the 'Waitrose of the North', is seeking to add the stores over the next five years in its Northwest heartland, including further urban stores following the opening of its Media City shop in Manchester last week.
It is the first inner city location for the retailer, which until now has concentrated in market towns and rural areas. Booths will consider similar urban locations in Manchester and other cities in the Northwest.
Last month it refinanced its £56m debt facility and extended its credit by £37m to finance the expansion.
The 27-store retailer is planning to replicate the new-format Media City store across the estate. The shop features new in-store signage and product displays.
The retailer stocks a wider premium range in the store, located near the BBC's new northern headquarters, which it will expand to more of its shops on the back of the success of its Media City's debut. Booths trading director Chris Dee said: "The store has the feel of a Parisian department store. We've lifted the bar in terms of design and will roll out elements of it across our stores."
In its year to April 2, Booths pre-tax profit rose 7.2% to £8.2m. Sales were flat at £270m.
The pre-tax profit figure includes an exceptional item relating to profit on the sale of land and buildings of £951,000. Operating profit fell 2.5% to £9.4m and like-for-likes dropped 2%.
Dee said consumers were taking a "Prada and Primark approach" to shopping as both its premium ranges and its value Booths Everyday selection, which it launched last year, were performing well.
Dee said the trading for the retailer, which is trialling a loyalty card in its Settle store, had remained tough since its year end. Shopper numbers had remained static but total spend had declined since April.