Retailers are becoming far more sophisticated at managing Black Friday to project their margins, employees and their customers.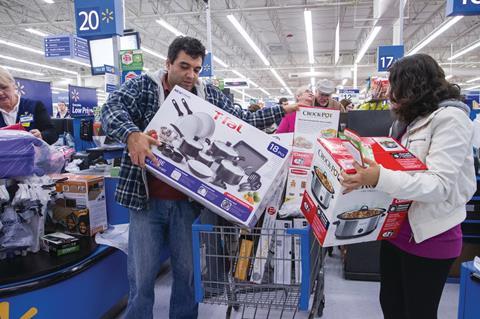 Black Friday 2015 saw Currys PC World selling 30 TVs every minute and five orders per second at its peak.
Also 42% of Black Friday sales happened online and 30% more deals were made than in 2014.
For many retailers Black Friday marks one of the only days where their stock is heavily discounted; but for Currys PC World, discounting appears to be part of their day-to-day selling strategy and this may become an issue.
I believe that part of the reason is that the company's best price for any one item is likely to be found through any one of many websites at any time.
This makes any claim for unmissable deals and unbeatable prices likely to be undermined.
Discounting prices problems
In today's dynamic pricing market online, offering products that are not exclusive to you at a discount is no longer an attention grabbing strategy.
Add to this that free delivery isn't quite free if you buy a television under 40" for example.
The customer experience starts to look less than transparent when compared to Ao.com or John Lewis, where delivery terms are consistent and clear.
The risk of frequent discounting is that users become used to purchasing at a discount and fail to convert when products are offered at normal margin.
This pattern of purchasing behaviour can generate a situation in which ecommerce revenue and revenue per user falls, despite a stable number of conversions and conversion rate.
It's perfectly possible to buy the same product more cheaply.
The challenges facing many consumers is that as electronics get more complicated and the variations on core products multiply, all but the most technical can rapidly get confused and become unsure about what to buy.
What could Curry's do differently?
1. Test a different execution to focus on value to the customer
In-store, the days of the grunting spotty teenage staff in Dixons has long gone.
Currys PC World offer experienced staff to advise on the right product and a Knowhow desk where flummoxed technology users can get expert help.
These excellent services are hidden in the footer of their website on the home page – compare this to Ao.com where this offer sits on the main navigation bar.
It gets better on Currys PC World category pages, but their existence is still hidden below the fold.
Looking at their buying guides, all retailers think that the most difficult thing to do is to choose the right size screen for the room and then help their customers choose the technology package that works for them (4K vs HD, vs 3D, etc) and then select the best financial terms on which they want to buy.
Given their excellent Knowhow service, we would test whether a supported purchase engagement works better than a product-led one and whether price becomes less of an issue as a result.
2. Promote value rather than discount
Consumers often fail to understand discounts. Research has demonstrated that consumers cannot differentiate effectively between value, eg a 50% increase in quantity, and price, eg a 33% discount. In one experiment, 73% more hand lotion was sold when it was offered in a bonus pack, than when it carried an equivalent discount.
Currys PC World should look to test value offers (eg additional sound systems with large screen TVs).
3. Think differently about engaging Black Friday and other event interest
Given the planning that goes into these events there are smarter ways of building customer interest and understanding specifically what customers in the market may be looking for.
Whether its Black Friday, Mothers' Day or the January Sale, inviting customers to sign up for information that they can define (as opposed to being bombarded) and that links their interest to your forthcoming promotion is smart CRM.
In a world of constant sales, Black Friday this year may well leave many retailers in the UK with a headache.
Those who rely on price alone, like Currys PC World, risk losing sales to smaller, often online-only retailers with lower overheads and better margins.
Choosing not to understand why customers do not buy from them might turn that headache into a hangover.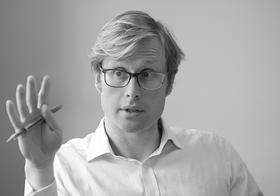 James Hammersley is the co-author of Leading Digital Strategy. He is a founding partner of Good Growth, and has worked with O2, The Economist, Game, Ann Summers, The Guardian, Barclays, Bupa and Manchester United FC. For more information, visit goodgrowth.co.uk