Asda has injected a new vigour into its attempts to become Britain's biggest non-food retailer with the launch of its George brand in homewares.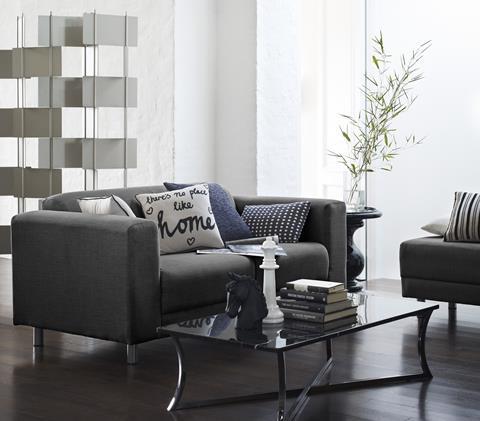 The grocer is to extend the 23-year-old clothing brand to launch George Home and will expand its homewares range by 1,000 lines as it attempts to power ahead of arch-rival Tesco in general merchandise.
Asda chief merchandising officer Andrew Moore said the "UK general merchandise and homewares market is there for the taking" as the grocer enacts a five-year plan to invest £250m in improving product quality, style and design across food and non-food.
Asda will introduce 25% more homeware lines to bring its range to 4,000 products with prices starting at as low as 35p. The range does not encompass big-ticket items.
The launch builds on former chief executive Andy Bond's ambition to build Asda into the UK's largest non-food retailer by 2015. Asda declined to confirm whether this timeframe is still its target.
Bond had hoped to open 150 Asda Living non-food stores to support its growth but slowing general merchandise sales in physical stores hit its expansion plans.
The new products will hit stores on March 28 at the same time the full range becomes available on a new dedicated homewares website. The George brand has been used on a small number of homewares lines in the past.
Asda said it will also refresh its homewares ranges more frequently, stepping up its in-store rotation from twice a year in spring/summer and autumn/winter to four times a year.
Asda has worked with parent company Walmart to jointly source items across bed, bath, cutlery and kitchenware.
The George Home products will be tiered into three categories – 'good', 'better' and 'best' – and the launch will be supported by an advertising campaign.
Moore said: "The housing market has rebounded with rising confidence that is encouraging people to renovate their properties and despite a generally tough economic climate, we've seen that our customers still want to treat themselves and their homes with smaller value items such as a new cushion, bedding sets and towels.
"Through our global expertise in George we are in a prime position to bring the product that people want, at unbeatable prices they won't believe, in whatever environment they want to shop in including one of Britain's fastest growing fashion websites. We're able to tap into the joint buying power of Walmart to help lower the cost of essentials and utilise their new online technology to improve our multichannel capabilities.
"The UK general merchandise and homewares market is there for the taking and we're in the best place possible to fill what we currently see is a gap for stylish but affordable homewares."
Moore added that the George website will also benefit from a Walmart-wide global replatforming project and that shoppers would be able to collect the non-food products from 1,000 click-and-collect locations.
Asda to launch George brand into homewares
1

Currently reading

Asda to launch George brand into homewares

2