Retail Week has relaunched its subscriber-exclusive strategic toolkit, Retail Horizon, mapping out the winning strategies for businesses in 2022 and beyond. Retail Week research director Lisa Byfield-Green explores the key macroeconomic trends that will shape the sector in the coming year
Over the past 18 months, retailers have learned the art of agility, flexibility and quick decision making. These new skills will continue to be required in 2022, as the pace of change shows no sign of slowing.
However, there are rewards for resilient, adaptable businesses. Despite some ongoing challenges, the outlook for retail in 2022 is largely positive as the industry recovers and new businesses step into the gap left by the old guard such as Debenhams and Arcadia.
Building on our work last year, Retail Week has again assessed the major trends and disruption that will shape retail in 2022 using our STEPIC methodology, which looks at influences across society, technology, the economy, policy, industry and culture, with implications and case studies to help you plan for the future.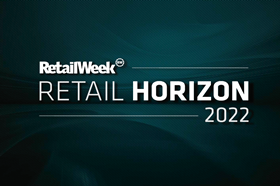 Retail Horizon 2022 is available exclusively to our subscribers.
To unlock all of our premium content as well as the full version of the strategic toolkit, subscribe today for unlimited access to Retail-Week.com.
What's more, for a limited time you will get a free £100 Waitrose voucher when you subscribe.
Already a subscriber? Head here to access Retail Horizon 2022.
New ways of working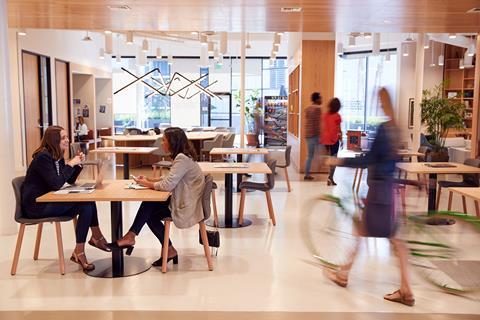 With employees having proven their ability to work remotely throughout the pandemic, they are justifiably demanding the opportunity for more flexible working patterns. This has created a working week that looks very different as office staff divide their time between home and the city centre, enjoying the best of both worlds.
For retailers, this has created changing footfall patterns. In towns and cities, stores must now maximise shopper visits on midweek days when more workers are in the office or find ways to draw shoppers as part of social occasions at weekends. Local, hyperlocal and online retail will retain a key role in serving customers on the days they are at home.
Within their own organisations, brands and retailers must consider the need to support the growing demand for flexible working patterns. Particularly in light of the fierce war for talent being waged within the retail sector and other industries, providing flexibility and a holistic approach to wellbeing will be key to attracting and retaining the best people.
Channels 'no longer exist'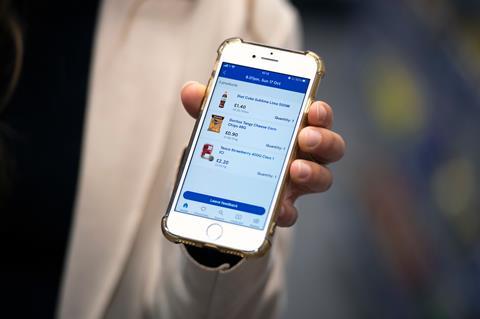 The pandemic has taught consumers to be digitally savvy and most now see the store and online as interchangeable. This means customers are demanding a digitally led, unified experience when shopping with their favourite brands.
Digital-first strategies can create emotional engagement through personalisation and loyalty initiatives. They can also enhance the store experience, whether by providing automated cashier-less convenience – such as Amazon Fresh or Tesco GetGo stores – or by increasing dwell time as customers scan products for additional information and inspiration.
The modern consumer now sees brands, not channels, so a joined-up, personalised, digital-led approach is essential in order to succeed.
Lean machines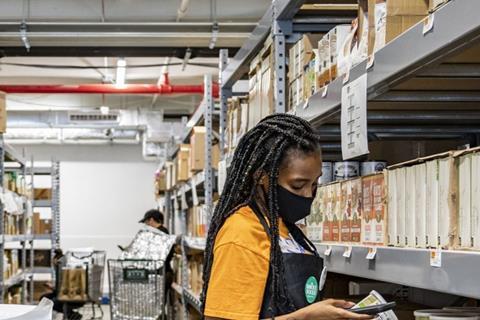 Retailers have long been working to become as operationally efficient as possible and maximise assets and investment, but that drive has ramped up during the pandemic. At a time when inflation is taking hold, retailers need to do all they can to avoid passing price increases on to consumers. Operational and cost efficiencies remain a major focus alongside flexibility – reviewing store portfolios and rationalising product ranges could hold further opportunities for retailers to become leaner.
Tesco offers a good example. The grocer is driving profitability through property buybacks, using air rights and adding urban fulfilment centres to carry out online orders from its larger Extra stores, making better use of excess space. Chief executive Ken Murphy also told Retail Week Live last month that it is seeking to further rationalise its ranges to save costs for both Tesco and its suppliers.
As Next invests in its in-house IT systems, it is at the same time recouping some of that investment by deploying IT and supply chain services through its Total Platform for the benefit of other brands, demonstrating a win-win for big and small retailers as strategic partnerships win over traditional competition rules.
ESG at the heart of everything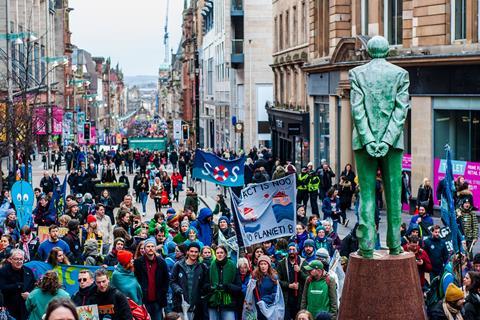 Environmental, social and governance (ESG) concerns have come sharply into focus and rocketed to the top of the priority list for consumers, retailers and policymakers.
This was a key topic of discussion at Retail Week Live and will be firmly under the microscope at COP26, which started in Glasgow this week.
Climate anxiety among consumers will continue to pressure governments and businesses to increase their focus on ESG. As pressure grows, sustainability will increasingly become a hygiene factor and legislation will tighten.
Access to finance will increasingly hinge on retailers' ESG credentials, too. Last week, John Lewis Partnership became the latest big-name retailer to ink a financing deal that is tied to progress on its sustainability goals. The interest paid by John Lewis on the £420m credit facility will be based on the progress made with three key targets over a five-year period: reducing carbon emissions; slashing food waste; and moving away from fossil fuels.
The likes of Tesco, Kingfisher and Joules have already penned similar deals with lenders and more retailers are certain to follow as bankers and investors place more importance on ESG.
Now is the time for businesses to be bold and set and measure targets to align their values with those of consumers. By caring for the planet, retailers will make purchasing decisions much simpler for shoppers.
Winning strategies to navigate disruption
Our five winning strategies for 2022 are the same as last year: brand relevance and evolution; agility and partnerships; culture and purpose; innovation and investment; and customer experience.
However, the past 12 months have sparked some changes in emphasis as partnerships become more strategic, for example, and a period of 'Covid forgiveness' from consumers gives way to renewed expectations around what customer service excellence looks like.