Has Chancellor Philip Hammond delivered the Budget retailers craved? Or has he left the industry high and dry?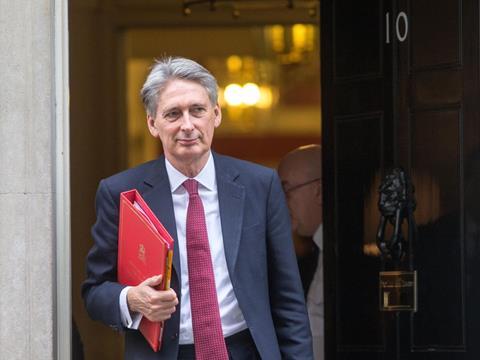 This week Hammond's Budget unveiled a raft of policies that will impact the sector.
But after the British Retail Consortium (BRC) urged Hammond to deliver 'a shoppers' Budget', did his moves on business rates, the national living wage and stamp duty do enough to satisfy the industry?
Business rates
What happened?
The Government will base business rates increases on the Consumer Price Index (CPI) rather than the Retail Price Index (RPI) from April 2018 – two years earlier than it had initially planned.
Hammond said the switch to CPI – widely seen as a more accurate measure of inflation – would save businesses £2.3bn over the next five years.
In a further boost to retailers, Hammond said that following the upcoming business rates revaluation, future valuations will take place every three years, rather than every five.
What does it mean for retail?
Although Hammond's rates policies were welcomed by a number of retailers and industry bodies, there is an overriding sense that the Government could have done more to help bricks-and-mortar-based businesses.
The BRC had urged the Chancellor to move to CPI, but also to freeze the business rates multiplier – something he failed to deliver.
"It's an improvement, but rates are still putting an unhealthy amount of the tax burden onto business," Majestic Wine boss Rowan Gormley told Retail Week.
"Turkeys don't vote for Christmas – I don't think you'll find any retailers saying anything positive about it."
Jigsaw boss Peter Ruis insisted the move was "not enough" for retailers who were already feeling the pinch on property and labour costs.
And he warned that "rents would have to reduce significantly or everyone will close shops".
Revo chief executive Ed Cooke insisted that, even following the switch to CPI, the business rates system was "still not fit for purpose for modern retail".
Cooke said: "We encourage the Chancellor to look at the business rates system in its entirety as part of the review of digital economy taxation to ensure we protect our high streets."
National living wage
What happened?
Hammond unveiled plans to hike the national living wage from its current rate of £7.50 to £7.83 in April.
What does it mean for retail?
There are few retailers that would argue with paying their staff a living wage on paper. However, the harsh reality is that it could inadvertently lead to job cuts on shopfloors and warehouses.
More than 20,000 jobs have been cut in retail this year, with John Lewis, Sainsbury's and Wilko among those making redundancies.
"Wage growth in retail continues to outpace the economy-wide average," says BRC chief executive Helen Dickinson.
"Maintaining productivity gains remains crucial to sustaining this wage growth as employers contend with recent and upcoming changes to statutory employment costs."
However, Ruis argues that the impact of wage increases on small to medium-sized retailers will be minimal.
"I'm supportive in general of social improvements like that," he says.
"It won't affect our business as much as people who have more staff – we always like to pay well anyway."
Retailers including Ikea, Majestic Wine, Aldi, Lidl and Oliver Bonas voluntarily increased staff pay well above the national living wage last year.
Nevertheless, for larger retailers such as the grocers or those with stores in prime locations, the double whammy of minimal business rate reform and rising wages could mean the rate of job cuts will increase in 2018.
Stamp duty
What happened?
In the hope of reinvigorating a stagnant housing market, Hammond has scrapped stamp duty for first-time buyers on homes costing under £300,000.
First-time buyers purchasing properties worth up to £500,000 will also not be charged stamp duty on the first £300,000.
What does it mean for retail?
On the surface, Hammond's policy seems like it would benefit retailers across the piste – any spare cash could give discretionary spending a boost.
But the news will have been particularly welcomed by those operating in the challenged home and furniture space.
A slowing housing market has contributed to the already tough trading environment, hurting the likes of Topps Tiles, Homebase, Bathstore and DFS, which rely on housing transactions to fuel renovation and home improvement projects.
So, if Hammond's move successfully gets people moving and improving, retailers in this category will feel the benefit.
However, the Office for Budget Responsibility exposed the policy's potential pitfalls, arguing it would simply feed into rising house prices.
"The main gainers from the policy are people who already own property, not the first time buyers themselves," the OBR said.
So, while first-time buyers will be given some relief from the costs involved in buying a home, their first home may well be more expensive.
If this is the case, the policy will cause big-ticket retailers more pain.
Other measures
The personal allowance will increase by £350 to £11,850 from April 2018, meaning that cash earned below that threshold will not be taxed.
This measure is aimed at placating low-earning individuals rather than driving spending, however.
While it does free up income, it's unlikely that this money will be spent on discretionary purchases, as those benefitting most from this are more likely to spend it on essentials.
"[Driverless cars] could revolutionise supply chains as retailers would need fewer employees to move goods around"
In another move that could impact retailers, the Government has vowed to investigate the idea of charging a tax on single-use plastics, such as soft drink bottles.
Environmental groups welcomed the news, citing the 5p plastic carrier bag charge as proof that the concept could work. Since that levy was introduced, the numbers of bags handed out by retailers has dropped by more than 80% and millions of pounds have been donated to charity.
A move to tax single-use plastics would impact grocers and manufacturers the most and could mean that those making and selling food have to invest in recycled packaging.
Hammond also plans to invest £540m in the development of driverless vehicles, which he wants on Britain's roads by 2021.
This could revolutionise supply chains as retailers would need fewer employees to move goods around distribution centres, freeing up time that individuals usually spend driving.