What factors are affecting the recovery of the property market after the recession? The BCSC presidents share their views on the current state of play.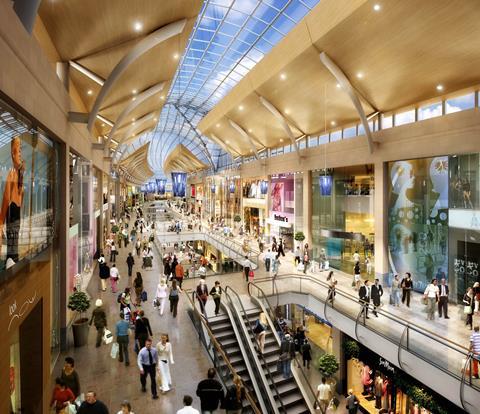 The impact a switch in Government could have on the UK retail property market at the upcoming General Election in 2015 is just one of the biggest unanswered questions on the horizon.
Add to that uncertainty around the pace of the retail development pipeline pickup, the role of emerging technology in the way consumers shop, trade and invest, and the fluctuating importance of bricks-and-mortar stores, and it's clear the industry is facing many questions.
In an effort to navigate the shifting retail property landscape, Retail Week has called on the expertise of the BCSC presidential team. Tom Meager, director of property for Primark and BCSC president; David Atkins, chief executive of Hammerson and BCSC president for 2015; Suzi Clay, portfolio director for Land Securities and president for 2016, along with Michael Green, chief executive of BCSC; and Edward Cooke, director of policy came together to analyse the biggest issues affecting the retail property market and cast their predictions for the future of this vibrant industry.
How would you sum up the temperature of the UK retail property market?
Michael Green, chief executive, BCSC: "With Mipim only a few weeks behind us, it's hard not to feel growing optimism. Retailers, landlords and consultancy services are all reporting a packed start to the year. Deloitte Real Estate has UK real estate firmly in expansion mode.
There is also no doubt that Hermes Real Estate's start-of-year predictions about increased institutional investment in residential will be proved right during the next 12 months. However, the hot property still has to be UK shopping centres.
During 2013, DTZ claims that somewhere in the region of 75 transactions involving shopping centres took place with a value of about £4.4bn. This includes significant activity in 'super prime' assets but also notable dominant secondary locations, which transact at a yield of about 7.5%."
Is the retail development pipeline likely to pick up over the next two years?
David Atkins, vice-president, BCSC and chief executive, Hammerson: "The development pipeline has made a slow and steady recovery after the recession, which has been driven by a return to retailer and consumer confidence. The predicted new floorspace to be developed this year is less than a third compared with 2008 levels. However, we are seeing more schemes start on site and in 2016 there will be major openings including our scheme in Leeds, Victoria Gate and Westfield Bradford.
Retailers are much more considered when it comes to their store portfolio and expansion. But space that is well designed and in the right cities will continue to be in demand with strong consumer catchments and the right retail mix driving successful retail destinations."
Which international retailers are the ones to watch for retail expansion in the UK?
Suzi Clay, junior vice-president, BCSC and portfolio director, Land Securities: "International retailers are definitely stepping up UK expansion plans – brands including Victoria's Secret and American Eagle are good examples of relatively new entrants that are keen to consolidate their presence this side of the pond. Mango is also looking at opportunities in larger UK cities outside London and we are seeing interest from new names such as French retailer Promod.
The best way to attract international brands is to demonstrate a strong trading environment they can tap into. London is often the first choice for brands, but developments such as Trinity Leeds are also appealing, as are schemes we are progressing in Glasgow and Oxford. Ultimately, landlords need to be flexible and take a partnership approach to working with retailers, both domestic and international. Success breeds success and we will continue to see more international names come to the UK if they see their counterparts doing well."
How will a change in power at the next General Election affect the industry?
Edward Cooke, director of policy and public affairs, BCSC: "It depends whether either of the main parties wins a majority, and most polls have predicted this is unlikely. Minority or coalition governments are full of compromise. BCSC's task is to ensure our industry's priorities are presented to achieve the buy-in of both coalition partners or are a big enough priority for a minority government to focus more limited resources on.
The localism narrative seems to be prominent for the three main parties and the Green agenda is now part of mainstream politics, although clearly the importance of each seems clearer for some. Each party has made statements on business rates and the need for change, and this will remain a priority area for us no matter who is elected.
Whatever the outcome we must work to ensure parliamentarians of all political persuasions recognise the social, economic and environmental importance of property ownership, investment, development and operations and the industry's role in the UK economy."
What are the most important things the political parties should put in their election manifestos to get the retail property vote?
Cooke: "Reform the business rates system, rather than tinkering around the edges. The Government is doing a lot of the latter, and talking positively about the former and we all know that actions speak louder than words.
If any of the main political parties introduce more frequent revaluations, set the rate of tax so that the yield changes with market conditions and review all reliefs and exemptions then they will be congratulated, and rewarded with votes, by our industry.
We would also like to see politicians show a commitment to improving the physical environment of town centres. This can be done by giving them the same status as other forms of critical infrastructure, and by further empowering local councils to shape the places they represent.
We also want to see our sector supported to reduce energy use as buildings contribute a significant level of carbon emissions. But it's about more than just meeting our national targets – more efficient buildings are better performing buildings. The Government needs to encourage proactivity in terms of sustainability in the built environment."
How much is technology going to further change the way consumers shop, trade and invest?
Green: "Technology is already impacting all of these areas. This is both through the more obvious avenues of multichannel retailing but also indirectly in the way technology has allowed our increasingly global industry to communicate and do business more effectively across countries and continents.
In future, we expect more of the same. It is clear that technology is a 'live' thing that will continue to evolve and impact the world from both the consumer and retailer perspectives.
In terms of the multichannel mix we are seeing online shopping take a bigger slice of the pie, but forecasts suggest that even six years from now it will not eclipse the traditional route. Online is set to reach up to a 25% market share by 2020, leaving about three quarters of the market share for traditional forms of shopping. Ultimately, there will always be a place for bricks-and-mortar retail, albeit its emphasis may change to be more about showcasing product and offering a fuller experience for the consumer."
What impact are retailers' digital strategies having on their property requirements?
Tom Meager, president, BCSC and director of property, Primark: "With the rise of multichannel retailing, the role that stores play has changed and the property portfolio for a retailer has become one part of a wider trading mix. Floor plates for stores are generally larger as a result and many chains have sought to reduce their overall number of shops in favour of trading from fewer, larger units. Bigger stores offer the opportunity to create something more than just a trading environment.
Many brands now see their shops as a showcase for products, where the theatre of retailing is paramount. Others seek to create a one-stop shop, where online purchases can be collected or customers can try before they buy. This has also led to the increase in the provision of cafes to provide a fuller experience to customers in an era where retailers have to do more to keep up with customer expectation."
What can be done to make sure indoor shopping centres remain relevant to the 'always connected' consumer?
Atkins: "With more than 250 million customer visits per year, the team at Hammerson is acutely aware of what we need to do to ensure consumers keep coming to our centres and, importantly for our retailers, to ensure they keep spending. The reality nowadays is shoppers no longer see the divide between offline and online – what is important is consistency across all channels and a retail experience that is consistently exceptional.
We are working to help enhance retailers' understanding of our centre-wide customer base and not just their customers. Our app development has provided real-time offers from within shopping centres. Bespoke promotions tailored to shoppers' own preferences and habits and proactive social media engagement are all contributing to the customer experience."
Will there be more overseas investment in UK shopping centres in 2014?
Clay: "There has always been significant overseas interest and investment in UK retail property. As far back as 1989, Hermes Real Estate led a consortium with Dai-Ichi Bank to purchase the Shopping Building in Milton Keynes. There are even earlier examples, of course.
I think it is likely there will be a continued interest from Asian funds in UK retail property. But Australia, Canada and the US have also produced some successful bidders. Returning to Milton Keynes, AustralianSuper acquired 50% of Thecentre:mk from Hermes Real Estate towards the end of last year and is looking for further prime opportunities.
This demonstrates that it's not just a London thing. Yes, the city is a popular destination for capital flows but more and more 'prime secondary' is also on the watch list. Particularly 'value-added' assets where development and refurbishment is achievable."
What might the high street of 2020 look like?
Green: "There will certainly be less retail in 2020. There is a noticeable trend away from the traditional retail-led high street and towards a more experiential offer in town centres, which includes more leisure, food and beverage.
Brian Tracey, director of Leslie Jones Architecture, outlined that if we can provide a new, more exciting offer in our towns and cities, we will put an end to the 'nipping down the shops' mentality of the British public, leading to increased dwell time and ultimately more pounds spent on Britain's high streets.
Recently, BCSC conducted research in this area and found that 20% of existing retail space across the UK today will be surplus to requirements by 2020. This shows the extent to which the high street has to and will change. The brunt of this reduction will fall on the smaller regional high streets that will have to adapt by incorporating residential and leisure offers in the town centre to maintain footfall."
What does the future hold?
If you could make one prediction about the future of the UK property market in 12 months' time, what would it be?
Meager: "More overseas brands will be assessing entry to the UK and where to open first. London is likely to be a first store for most and the micro location within London will be determined by the proposition of the retailer.
Subsequent stores for some could potentially follow in Manchester, Birmingham, Cardiff and Edinburgh. Also, market leadership in the chosen category is likely to become more important as a polarisation in the retail market is set to increase."
Atkins: "Landlords should be encouraged to understand the wider socio-economic contributions of their shopping centres in the same way as they consider financial performance."
Clay: "I believe we will finally start to see vacancy rates falling on our high streets. I also hope we don't become too confident in the recovery too early – it will take time."
Green: "As long as confidence is built on firm foundations, then I predict continued consolidation of the property estates of the main retailers and I hope for a re-thinking of what our high streets could become."
Cooke: "I fully hope and expect all those who want to see the next Government address business rates reform, to support BCSC's ongoing campaign. Only then can we address the unfairness in the current system and rebalance the burden across the UK."