More than $16bn (£9.4bn) was wiped off the value of Amazon last night as it posted a net loss of $126m (£74.2m) in the three months to June 30.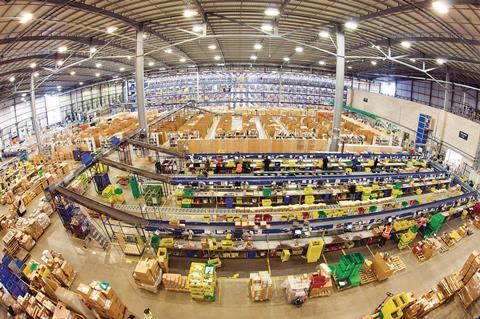 Shares tumbled 10% after the online giant's trading update in a sign that its investors were growing tired of its failure to make a profit.
The loss was Amazon's biggest in a quarter for almost two years as it invested heavily in smartphones, warehouses and electronics such as delivery drones over the period.
Despite the loss, sales jumped 23% at Amazon.
It also warned that it is expected to make an operating loss of between $810m (£477m) and $410m (£241m) in its next quarter although sales will grow between 15% and 26% to $19.7bn (£11.6bn) to $21.5bn (£12.7bn) .
Amazon chief executive Jeff Bezos said: "We continue working hard on making the Amazon customer experience better and better.
"We've recently introduced Sunday delivery coverage to 25% of the US population, launched European cross-border two-day delivery for Prime, launched Prime Music with over one million songs, created three original kids TV series, added world-class parental controls to Fire TV with FreeTime, and launched Kindle Unlimited, an eBook subscription service. "
Yesterday Amazon launched its first smartphone, Fire, in the US.