Online giant Amazon is poised to debut its drone delivery service in India, with trials set to take place in Mumbai and Bangalore.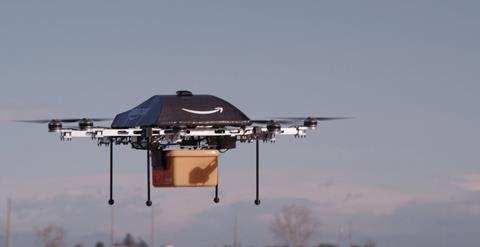 Trials could start as early as Diwali in late October, according to India's Economic Times. Amazon declined to comment.
Amazon showcased its plans for Prime Air last year. It involves delivery by an octocopter, a drone fitted with eight rotors.
The retailer has said it is developing vehicles that weigh less than 25kg and travel at over 80km per hour. The drone will carry a load of up to 2.26kg, which covers 86% of products sold on Amazon.
India is thought to be an appealing test bed because the country has no regulations regarding unmanned aerial vehicles, unlike the US.
In India, Amazon is vying to take on local retailer Flipkart, which is the online market leader in the country.