A UK turnaround challenge and hiring a new boss may seem daunting tasks, but the industry thinks the new Mothercare chairman is just the man for the job, says Gemma Goldfingle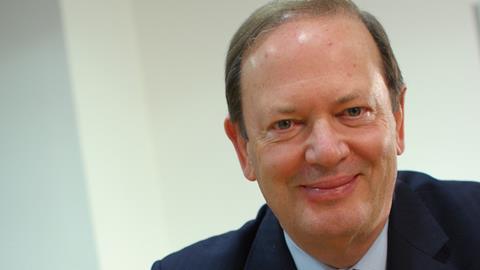 Alan Parker has had an eventful start to his Mothercare career. He had only been in the chairman's seat for three months before the maternity retailer revealed its chief executive of nine years Ben Gordon was to step down.
Gordon departs the retailer today following its interims where it made an underlying loss of £4.4m in the first half compared to a £12.2m profit last year. The loss is caused by its struggling UK business which suffered a 4.3% drop in total sales in the period and a 7% slide on a like-for-like basis. Parker today launched a review of its domestic business.
Parker is no stranger to shaking things up. Within weeks of taking the reins at his last company, hospitality group Whitbread, he spearheaded the £560m acquisition of the Premier Lodge chain of hotels and at the nine-month mark sold the Marriott UK franchise.
A catering graduate, Parker has spent most of his life in hospitality, including an 18-year stint at Whitbread. Mothercare is not his first foray into retail, however, as he holds a non-executive director role at electricals group Kesa, which is offloading its UK chain Comet.
Born above a pub on London's Holloway Road, Parker came from humble beginnings. His parents ran a local cafe near Arsenal FC's old ground Highbury, which Parker worked in from the age of 10. His stint at the family business instilled two loves in Parker: the hospitality industry and the Gunners.
Described as charismatic and determined, Parker gets what he wants according to an industry source who knows him. "When the Whitbread chief executive role came up for grabs there was an internal battle between three candidates. He started off as the rank outsider," says the source. "But his strength of character took him through. His charisma and popularity got a campaign going internally."
His popularity continued when he took the top job. "He led from the front and commanded loyalty from those working for him," says the source.
Parker is familiar with business transformations. When he took over at Whitbread it was best known for its pubs and breweries; he transformed it into a budget hotel and coffee shop group, with brands like Costa and Premier Inn in its stable, which has thrived during the downturn.
Parker's transformational skills will be needed in his new role. Mothercare has issued three profit warnings this year after UK like-for-likes plummeted.
The retailer has been struggling to compete with supermarkets, Argos and online players such as Amazon and Kiddicare in terms of price. It has also lost its point of difference, in particular within its Early Learning Centre fascia, according to Peel Hunt analyst John Stevenson.
"The toys market is price-driven," he says. "Early Learning Centre had a niche because its toys were educational, while supermarkets sold pink and plastic stuff. But there's been convergence in those markets and it has lost its point of differentiation."
The retailer is already in the process of closing over a quarter – 110 – of its UK stores over the next two years, in a shift that will add between £4m and £5m to profits each year.
Despite its UK woes, Mothercare's international business continues to thrive and is likely to play a bigger role in the future. Parker's hospitality background, where he had experience of franchising consumer-facing brands, should help propel its growth overseas.
The Mothercare chairman is understood to be scouting out a branded consumer goods professional to succeed Gordon as he looks to further exploit the wholesale and franchise opportunity.
Parker was expected to reveal more about how he plans to turnaround Mothercare UK when the interims were posted. If he can find the magic formula to breathe new life into the domestic arm, future growth should be child's play for Mothercare.
Career history
2011 Chairman, Mothercare
1992 to 2010 Various roles, rising to chief executive, Whitbread
Other roles Non-executive director of Kesa, Jumeirah International and Justice Holdings. President of the British Hospitality Association
Interests Sailing and Arsenal FC