Tea and coffee specialist Whittard of Chelsea is to embark on an expansion drive at home and overseas following a strong Christmas performance.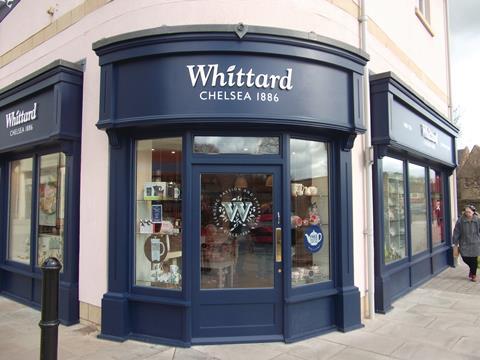 It aims to increase its presence in London as well as South America and Asia.
Managing director Sara Halton said performance in 2012 had been "very pleasing", building on momentum gained over the festive period.
Halton, who joined the retailer last June, has a three-to five-year plan to enhance the shopping experience in the UK and increase stores overseas.
Whittard is to hold a meeting with existing and prospective franchise partners next week to discuss expansion into Japan, Hong Kong, Singapore and Mexico.
The retailer already has 30 franchise stores in Chile, Cyprus, the Czech Republic, Romania, Dubai, Thailand and China. Sales at its international arm, which includes a wholesale division, rose 52% in 2011.
Private equity firm Epic bought Whittard out of administration in 2008. It has 74 stores in the UK.
Halton said the economic downturn was not hitting its shoppers. She maintained: "People still want to treat themselves with something that's aspirational. We have been looking to move people up from tea bags to loose leaf as a treat."
Halton said: "We are definitely looking for more stores in the UK, especially in London should great sites come up. We are happy with our format size – we have a good mix of larger and small stores."
Halton said the focus in the UK would be on a "multichannel and experiential" approach, engaging shoppers through online offers and in-store sampling.
Whittard is also revamping its loyalty offer this year, upping the number of mobile and email offers alongside its existing loyalty card scheme.
The retailer recorded sales of £29.8m in the year to December 25, 2010 down from £30.7m in 2009. Like-for-like sales in the 14 months since have increased 3%, while online sales rose 37%.