Christmas "hangs in the balance" for retailers as Scottish like-for-like sales declined for the fifth time in six months.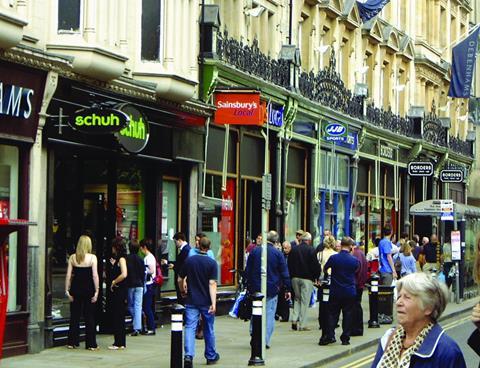 Like-for-likes fell 1.5% last month. The figure is worse than the UK's like-for-likes for the month, which fell 0.6%.
In Scotland, total sales for October were down 0.1% - a third decline in the last six months, data from the Scottish Retail Consortium (SRC) KPMG Scottish Retail Sales Monitor showed, forming a bleak picture as retailers head into the festive shopping season.
Sales were driven down by a drop in non-food sales of 0.7%. Clothing, footwear, furniture and homewares all took a knock, as consumers prioritise essential items KPMG said.
Food sales counter-balanced this fall with a total sales rise of 0.7%, but like-for-like sales dropped by 1.4%, demonstrating that supermarket promotions have not yet had the desired effect of enticing more shoppers to buy.
SRC director Ian Shearer urged the Government to reconsider using the 5.6% inflation increase in September to calculate business rates next April.
Scotland has proposed to levy large retailers that sell alcohol and tobacco. Representatives from key store groups including Asda, Sainsbury's, Morrisons, Tesco, Marks & Spencer and The Co-op have voiced their concerns
Shearer said: "No-one is seeing sales or profits rise on that scale. And it cannot expect to impose a supermarket tax without effect, when it would increase the rates of affected stores by a further 22 per cent."
KPMG head of retail in Scotland David McCorquodale said the drop in sales reflects lower footfall: "With so much uncertainty around employment, family budgets and world markets it is no surprise that Scottish consumers remain reticent as their personal finances become harder to manage."