UPDATED: Parts of furniture chain Walmsley Furnishing, which collapsed into administration yesterday, have been acquired by turnaround specialist SKG Capital.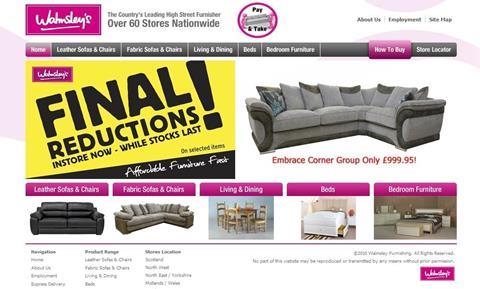 25 of the Walmsley stores have been acquired, saving 104 jobs, along with the website.
However 35 stores are shutting. It is not known how many staff have lost their jobs, but a spokeswoman for SKG said all staff would be paid in full.
It is the second furniture acquisition in just over a year for SKG, which bought the Mark Elliot brand in 2010.
Head of SKG Chris Althorp- Gormlay said: "Having bought the Mark Elliot brand just over a year ago now, we have been able to turn around the East Anglian based manufacturer, with exclusive showrooms across the south of England, into a healthy, profit making business."
"Taking on the heritage of Walmsley's, was a natural choice and progression."
SKG said with its support and leadership, as well as a strong management team, the West Midlands based retailer "can only go from strength to strength".
The Sun reported that about that 35 stores have been closed.
Leonard Curtis is understood to be the administrator.
Walmsley was founded in 1933. It was one of the chains, along with Argos and Land of Leather, to be slammed in 2008 for selling Chinese-made sofas that caused rashes in the "toxic sofa" storm.