Shoppers have begun Christmas preparations earlier than last year, according to Waitrose, which said online delivery slots for grocery's busiest day will be filled this week.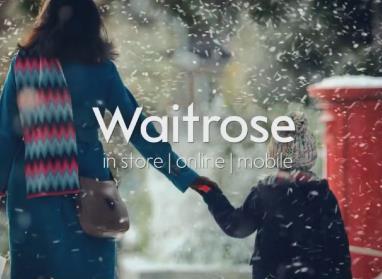 Waitrose said delivery windows on December 23 are almost gone despite the grocer increasing capacity 60% across the seven days in the run-up to Christmas.
The grocer revealed record online sales for the third week in a row in the seven days to November 16, excluding the peak Christmas week.
Forward orders of festive lines such as Christmas cakes, puddings, mince pies and confectionery have rocketed 220% on last year - a third of Waitrose customers have stocked up on these lines in advance.
Last week customer visits to the online Christmas shop surged 44% week on week and 20% against last year, as shoppers spread the cost of the festive season.
Retail director Rob Collins said: "We can see that forward planning reflected in what people are searching for when they visit Waitrose.com." With more than a month to go until Christmas, turkeys and seasonal meats were up 15%year on year in the week to November 9.
Other festive favourites, such as clementines, smoked salmon and Champagne are in the top 20 best-selling lines on Waitrose.com.
Demand has been so high on some products, such as Christmas garnishes, that Waitrose has had to reorder stock.
Marketing director Rupert Thomas told Retail Week: "I'm really confident. We have a great offer this year. We have invested in product innovation and have 900 products launching this Christmas, 500 of which are brand new. It is the largest amount of innovation we have ever put to the market."
Sister retailer John Lewis has also reported strong early trading. The department store group broke the £100m sales barrier in the week to November 16 - the earliest in the year it has achieved the feat.