Waitrose will roll out self-service checkouts across branches nationwide in a bid to provide customers with more multi-channel payment options.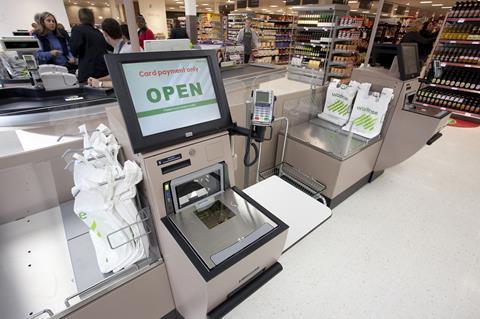 The decision follows a trial of the terminals, provided by information technology specialists Wincor Nixdorf, across 10 stores predominantly located in the south of England. The trial lasted 6-9 months.
Results showed at least 20% of all transactions in these stores were channelled through self-service checkouts, while this figure rose even higher in some city-centre locations.
With a roll-out of the technology Waitrose aims to minimise queues, speed up transaction times and improve the customer experience overall as staff are able to focus on serving customers.
Waitrose director of retail services Graham Heald said: "The results so far have been very encouraging and we are excited at the prospect of delivering this service to more of our customers.
"Excellent customer service is central to Waitrose's success and transaction speed is a vital part of that, as is choice in the way customers wish to transact.
"This technology gives people an alternative payment option which is fast, easy-to-use and means their in-store journey from entry to checkout is a smooth one."
Wincor Nixdorf marketing director Ed Brindley said the roll-out would not be a "big bang" but a gradual installation of the terminals, such as when new stores open and other stores are refurbished.
Brindley said: "The UK has certainly reached a tipping point with self-checkout terminals in retailers, as people are used to using them now. A lot of the error messages that used to come up have been ironed out and there is now a higher degree of customer acceptance.
"For Waitrose, the customer experience in store is the most important thing and using the self-service checkout should add to that experience."
Waitrose claims to be one of the first retailers to make handheld scanners available to customers who then pay at the 'Quick Check' tills. It is currently exploring other new in-store technologies such as contactless payments.