Waitrose managing director Mark Price has criticised figures released this week claiming that food price inflation soared in June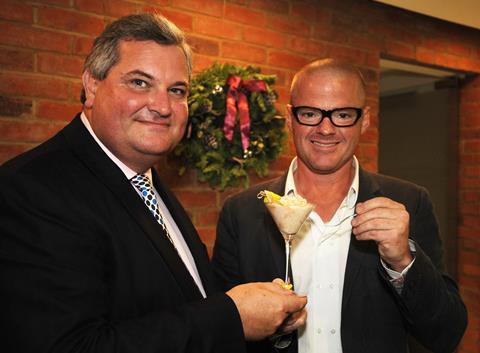 Price said the findings of the BRC's Shop Price Index did not match customers' experiences. "We just don't recognise these figures," he said.
The monthly survey claimed food inflation in June was running at 5.7%, up from 4.9% in May. But Price said the inflation in prices in Waitrose during the month was only 3% and, once promotions are taken into account, customers were paying just 2.1% more for their shopping than a year earlier.
Waitrose is not the only grocer unhappy with food inflation statistics. Retail Week has learnt that Morrisons has written to the Bank of England advising caution in using the inflation statistics produced by the ONS when determining interest rates, because it feels they have overstated the level of inflation.
The BRC defended its figures - compiled by Nielsen - and said they tend to track those produced by the ONS. "We're confident with the methodology that we use," said BRC economist Richard Lim.
He added that 39% of grocery spend is going on products on promotion: "There's a definite shift in consumer behaviour."
Speaking at the launch of Waitrose's Christmas ranges, Price also claimed that Waitrose is taking share from Sainsbury's. He said Waitrose has taken £12m of sales from its rival over the past 12 weeks.
Price admitted Waitrose is budgeting for a profit fall in the first half, but attributed that to its £360m investment programme, including a £20m hit for its online 'dark store' in London.
Forty shops will open this year, and Price sees potential to open 300 of its new Little Waitrose convenience stores altogether.